Vula Telematix eyes national M2M network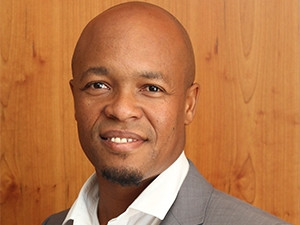 Networking solutions provider Vula Telematix has rolled out what it calls the first public telecommunications network in the country exclusively for machine-to-machine communications.
The company says the "machine network" operates on universal spectrum, using patented Random Phase Multiple Access technology - a standard for connecting the Internet of things (IOT).
Last week, Vula Telematix announced the availability of the machine network in Drakenstein Municipality in Paarl, Cape Town, where it will provide smart energy services which will enable opportunities for future smart grid and smart city initiatives.
"The machine network is a low power wide area network dedicated for the Internet of things," says Max Makgoale, Vula Telematix CEO.
He notes IOT holds a myriad of opportunities for SA. This includes all sectors of the market - transportation, government, municipalities, corporate, security, smart agriculture, and many other markets, he says.
"We believe, however, that smart cities would lead the adoption of IOT devices ahead of every other market in the world and South Africa is no different."
According to Makgoale, IOT is estimated to be a $20 billion opportunity globally by 2020. "We are particularly passionate about the opportunity to unlock new markets in our country. Many developers and solution crafters will have a new avenue now to be able to connect devices which in the past could not connect.
"There is a Pandora's box that has been opened in terms of new possibilities and opportunities for innovation. We have already engaged with the likes of Wits University's Johannesburg Centre for Software Engineering, in encouraging them to give this opportunity to innovators in the university. The socio-economic impact of such an adoption is unimaginable," Makgoale says.
He notes Vula Telematix aims to cover the entire country with the network. Short-term plans are to conclude coverage in Johannesburg, Pretoria and Cape Town, he says. Makgoale adds that in the long term, the company intends to cover 80% of the population within three years.
Drakenstein Municipality is an early adopter, says Makgoale, noting the municipality struggled with connectivity to smart metering devices for a number of years using cellular GPRS.