Creating a great e-mail campaign
Retailers are already getting into the festive season, and soon they will be ramping up their e-mail marketing efforts to encourage consumers to share the love from their store.
The power of e-mail is that you are able to measure results against specific goals.
Consumers receive a deluge of e-mail every week ? from legitimate marketing to illegitimate spam. For e-mail marketers, this means e-mail campaigns need to be carefully planned, targeted and executed in order to achieve their specific goals.
E-mail is an affordable marketing medium compared to above-the-line media such as TV and radio advertising and the results are substantially more trackable and measurable. E-mail marketing reports will show exactly how many messages were successfully delivered, how many recipients opened the e-mail and which links they clicked on.
The power of e-mail is that you are able to measure results against specific goals ? driving visitors to the Web site, encouraging downloads of the mobile app, or increasing sales ? letting you know in exact terms whether the campaign was successful.
There are many ways in which a great e-mail campaign will enhance a business's broader marketing initiatives, especially around periods of high retail spend, like during the festive season.
Firstly, what elements make a great e-mail campaign?
A great e-mail campaign:
Is relevant, engaging, and personal;
Drives engagement and activity;
Arrives when it is most needed;
Is conversational, trustworthy, strategic; and
Generates the desired ROI.
Know your audience
It's a proven fact that segmenting the audience based on information such as buying behaviour, interests and lifecycle stage, will achieve a higher engagement rate.
Consider this scenario: Grant purchases a tent, a sleeping bag and hiking boots. Based on this information, Grant is likely to be outdoor-oriented. He will be more inclined to pay attention if the next e-mail communication he receives includes offers related to hiking, camping or the outdoors.
Make a good first impression
The first impression of the e-mail is what appears in the e-mail inbox, before the recipient has even opened it. Pay attention to the subtle factors such as 'from name', sender address and subject line.
Never use the words 'no reply' in the sender information. You are e-mailing your identified target market to start a conversation, prompt an action and ultimately to build on your relationship. Make sure details like the 'from name' send the right message.
The subject line also has a major role to play in engagement. It is quite possibly what will make the customer want to open the e-mail or not. The subject line needs to be enticing and accurately reflect the contents and purpose of the e-mail.
Be creative, but not too much
A large part of how the e-mail is received comes from the design. The creative elements should be consistent with the overall marketing theme and adhere to corporate identity.
But there is a fine line between creative necessity and creative overkill. Never prioritise design over getting the right message across.
Test, test, test
It is vital to test everything about the e-mail ? send and reply details, content, images, links and tracking. If the offer is personalised and specific to your customer ? double check that any substitutions on price, suggestions or location are pulling through correctly. A high percentage of people will open the e-mail first on mobile, so the template needs to display correctly regardless of device or operating system.
It is also important to test in a way that shows what is most effective ? you can vary the subject line, the time of send, the call to action (buttons versus text), the use of colours, to see what the customer most responds to.
Make e-mail work this festive season
The ability to track and measure the direct impact of an e-mail provides the opportunity to learn from each campaign and adjust the message, timing and call to action in order to achieve your festive goals.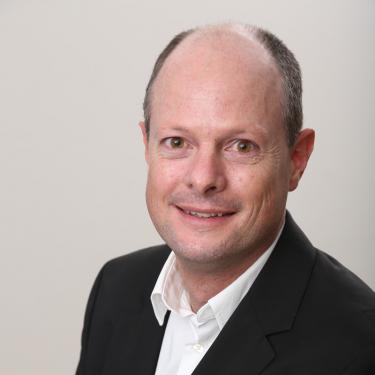 Executive head of Striata Marketing Solutions

Ross Sibbald is executive head of Striata Marketing Solutions, an agency focused on leveraging the power of digital communication to achieve the desired results for clients. Sibbald is responsible for the customer experience, financial performance, operational efficiency and talent management of the agency.