Orange drives local recognition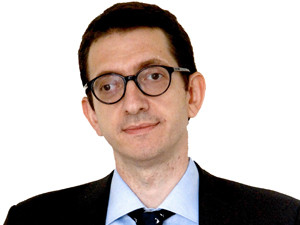 Orange may not be able to fulfil its ultimate South African vision of becoming a mobile virtual network operator in the country just yet, but the French telco is adamant on driving the brand into SA - inasmuch as the current environment allows - in the meantime.
Orange Horizons MD S'ebastien Crozier, who has repeatedly tagged SA as a key market for the company, says it is crucial that Orange becomes recognised as local. "Orange is local - the warehouse, the online store and the country manager are all situated within SA."
Last week, ITWeb reported that Orange would next month open a local warehouse, in Johannesburg's Sunninghill suburb, to support the sales of products from its online store. Crozier says the warehouse will serve the entire Southern African Development Community (SADC) area, which is currently served from a UK hub.
Crozier says the local storage hub will allow for faster delivery of products to the local market, and further confirms Orange's commitment to the South African and SADC regions. "It will negate time requirements for customer clearance, and will enhance the customer click-to-delivery service experience."
Launched in January last year, Orange's South African online store sells high-end smartphones, tablets, computers, gadgets and accessories - including devices that are not available locally.
Online expansion
This morning, Crozier said Orange would open its high-end online store to some of SA's neighbours. Due to the "larger than expected growth" of the South African online store, says Crozier, the company is going to launch the same for Namibia, Zimbabwe, Lesotho, Mozambique and Swaziland.
While there is no fixed launch date as yet, the company indicates the African store will be up and running around the third quarter of this year. All online store sales within the SADC region will be serviced from the regional hub in Johannesburg.
Crozier says Orange expects consumer demand in the SADC region to be significant. "The store will generate several million euro in sales this year. It's going to be an opportunity to develop our business and our turnover, and to settle Johannesburg as a local hub. It's also an opportunity for us to offer a large range of products, with devices you don't find very easily locally."
The local hub warehouse is one of many planned initiatives, says Orange, several of which the company plans to launch later this year and into 2015.