Virtual reality, AI to reshape customer experience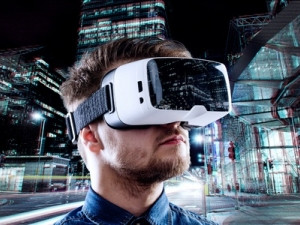 Innovations such as artificial intelligence and virtual reality (VR) will reshape customer experience by 2020, allowing brands to better cater to digital customers who increasingly favour self-service to human interaction.
This is according to a recent research by Oracle in partnership with Coleman Parkes Research: Can Virtual Experiences Replace Reality?, which surveyed 800 chief marketing officers, chief security officers, senior marketers, and senior sales executives across France, the Netherlands, South Africa and the UK. Respondents were also evenly split between three industries: manufacturing and high-technology, online retail, and telecommunications.
According to the study, the relationship brands have with their customers is set to undergo a technological revolution causing the number of human-to-human interactions to fall significantly. It adds that companies are moving further away from real-life, human interactions into an age of advanced self-service. Seventy-seven percent of brands expect to provide customer experiences through virtual reality in the next four years, while 79% expect to serve customers through chatbots, notes the report.
"From VR dressing rooms on a retailer's Web site to intelligent chatbots on a telecoms company's service portal, merchants are already finding ways to make the customer experience more convenient and familiar to consumers whose primary communication platforms have become messaging apps and social networks."
However, despite this eagerness to embrace new technologies, many brands are still struggling to make use of the valuable customer and prospect data, with 56% not currently including social or customer relationship management data in their customer analytics. Oracle says this could be an indication they may be "trying to run before they can walk by investing in even more advanced data-centric technologies".
The study says the challenge is to find a balance between innovation and relevance. "Investment in technology should always be strategic, and even as companies invest in more automation technologies and AI-enabled self-service, these investments will fall flat if customers do not benefit in a tangible way."
For most organisations, the use of digital technologies has become the norm both inside and outside their walls, says Chantel Troskie, customer experience account manager at Oracle South Africa.
"However, when it comes to VR, there is a widespread perception that adoption will be slow due to high costs and because it will take some time before brands discover its relevant applications in their own business. Our research shows there is a strong appetite for VR, but it will be up to individual brands to tap into it in a way that meets both their needs and those of their customers."