Brainstorm CIO Survey a vital research tool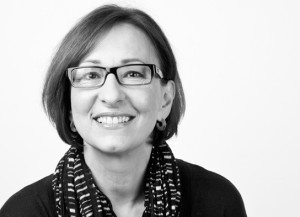 Almost 100 responses have been received for the inaugural Brainstorm CIO Survey 2014, proving how seriously top South African IT leaders are taking this first-ever initiative.
The survey, being run by ITWeb Brainstorm in conjunction with Telkom Business, aims at encouraging local CIOs to tell it like it is when it comes to the relationship between technology and business, and their own role in this relationship.
"The response so far clearly demonstrates the need for a research project like this," says Ranka Jovanovic, editorial director at the ITWeb Group. "The goal is to establish an annual South African IT strategy benchmark report for the ICT Industry - businesses, technology suppliers and, above all, CIOs themselves."
The results of the survey will be released at the upcoming Brainstorm CIO Banquet, to be held in Johannesburg on the evening of 2 October. Analysts from IDC, Gartner and Ovum will discuss the results with an audience that will comprise many of the CIOs who have responded.
"The debate is likely to be intense and informative - an invaluable contribution to the way local leaders move ahead to grow and maintain a competitive edge," says Jovanovic.
Other speakers at the event include Telkom CIO Len de Villiers, who will discuss the changing role of the CIO.
Following the exclusive release of the key findings at the Brainstorm CIO Banquet 2014, an executive summary of the survey results will be published in the CIO Survey section on Brainstorm's Web site, and will be available for download in PDF and e-book format. A full report will be available at a fee towards the end of the year.
The survey is in the form of an online question. All SA CIOs are encouraged to complete it and add to the wealth of insights it will deliver on the local IT landscape.
To participate in the survey, please contact Ranka Jovanovic on ranka@itweb.co.za.