Offender monitoring could save SA millions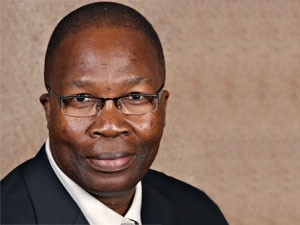 Electronic monitoring of prisoners could possibly save taxpayers millions every month and significantly reduce overcrowding in prisons.
Correctional services minister Sibusiso Ndebele says it currently costs the taxpayer R9 876 a month to incarcerate one inmate. Electronic monitoring costs R3 379 per offender, equating to a saving of almost R6 500 per offender, every month.
Earlier this year, ANC chairman of Parliament's Correctional Services Portfolio Committee, Vincent Smith, said he believes offenders sentenced to a term of 24 months or less, of which there were at the time 10 630, should be considered as candidates for correctional supervision, and not incarceration. Should all of these offenders be electronically monitored, instead of incarcerated, it would lead to a saving of R69 063 110 every month.
Department of Correctional Services (DCS) spokesperson Logan Maistry explains that, for now, the department will target parolees as offenders eligible for electronic monitoring, but it will also suggest monitoring to the judiciary as an alternative method for sentencing. "The decision to place offenders on electronic monitoring ultimately does not lie with us, it lies with the courts," he says.
In February last year, the DCS implemented the Electronic Monitoring Pilot Project, which entailed placing 150 life-sentenced offenders who were released on bail on electronic monitoring. Maistry says the pilot proved a 100% success rate, meaning all of the offenders complied with their parole conditions and did not re-offend.
Speaking at a press briefing yesterday, Ndebele explained that electronic monitoring of prisoners will not only save the taxpayer an enormous amount, but also offer a solution to overcrowding of prisons.
"Through various epochs of history, SA has one of the highest prison populations compared to the rest of the world. Our country has 51.8 million citizens, and our rate of imprisonment is the highest in Africa," says Ndebele. "As at 7 November 2013, the number of inmates in our custody was 154 897. The number of sentenced offenders was 112 121 and the number of remand detainees 42 776."
Ndebele says approximately 20% of awaiting-trial detainees are in custody, because they are unable to afford bail. Further exacerbating the problem are offenders who do not have addresses, which means they cannot be released on parole.
"As a result of having implemented a multi-pronged overcrowding strategy, working in collaboration with criminal justice partners to improve diversion options and providing additional bed spaces, the DCS has managed to decrease the overcrowding rate of 37.91% during 2007/8 to 28.48% during 2012/13. In order to relieve the burden on correctional services, there is a need to consider non-custodial alternative sentencing for first minor offenders," says Ndebele.
Hi-tech surveillance
Electronic monitoring is used to ensure authorities are able to continuously track an individual, without actually restricting their movements.
The DCS uses a two-piece GPS tracking system, which integrates tracking, communication and mapping technologies. Offenders monitored with active GPS are required to wear ankle bracelets that communicate with a monitoring tracking device (MTD), carried by offenders at all times. The MTD communicates with a satellite and transmits information to the monitoring control room through the cellphone network. The MTD device can receive calls and display messages from the control room or community corrections officials.
A national control room (NCR) has been set up at the DCS head office, which is operational 24 hours a day, seven days a week.
Should an offender violate his/her curfew or geographical restrictions, or attempt to tamper with or remove the bracelet, the NCR will immediately receive notification of this and community correctional officials will contact or visit the offender.
Electronic monitoring can be used to ensure an individual remains in a designated place, for example when placed under house arrest, says Ndebele. It can also ensure an offender does not enter prohibited areas or approach particular people such as complainants, potential victims or co-offenders, or can be used pre-trial when an accused is released on bail.