Eskom splashes millions on renewables research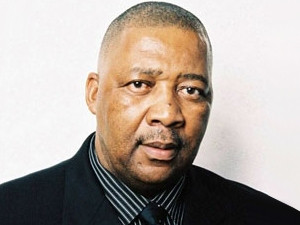 While renewable energy independent power producers are in limbo over the signing of new power purchase agreements (PPAs) with Eskom, the power utility has committed millions of rand to green energy research.
Yesterday, the parastatal announced it has earmarked over R6 million to fund research in renewable energy this year.
However, this investment comes amid growing uncertainty in the renewable energy sector, with Eskom and the Department of Energy both taking turns to delay the signing of PPAs with the industry.
Previous energy minister Tina Joemat-Pettersson had directed Eskom to sign the outstanding PPAs by no later than 11 April. However, this was, once again, shelved following a Cabinet reshuffle which saw Mmamoloko Kubayi appointed new minister.
Although Eskom has, on several occasions, denied signing a nuclear deal, sceptics believe the constant delays is government's ploy to buy time as it looks to sign a nuclear deal which is said will cost SA around a trillion rand.
Industry body the South African Renewable Energy Council (SAREC) has been up in arms over these procrastinations. However, SAREC could not be reached for comment on this latest move by the time of publication.
In a statement, Eskom says over an extended period of time, it has funded research work done by both the Council of Scientific and Industrial Research and Stellenbosch University, which has ostensibly benefitted research in the renewables space.
"Eskom's unique role in driving the socio-economic growth requires us to work intimately with academic institutions to develop a path-breaking knowledge base in the science environment," says Chose Choeu, Eskom's divisional executive for corporate affairs.
He notes Eskom's Power Plant Engineering Institute (EPPEI) has a renewable energy specialisation centre as part of the Centre for Renewable and Sustainable Energy Studies (CRSES) based at Stellenbosch University.
Choeu points out that CRSES received R2.6 million in 2016, from Eskom's EPPEI, and planned funding for 2017 is projected at about R4 million. CRSES will also receive funding from the Research, Testing and Development business unit for a two-year renewable photovoltaic penetration study valued at R2.5 million.
"Over the period of its tenth academic year, the centre was involved in the graduation of three doctoral, 22 masters and a number of postgraduate diploma students. The centre has also been very successful in attracting additional funding from industry and government," says Choeu.
In 2012, EPPEI identified concentrating solar power (CSP) and wind energy as the two focal areas for Eskom in the field of renewable energy and, subsequently, solar photovoltaics was added.
"Stellenbosch University has established itself as one of the leading universities in CSP research, in the world, and has developed a number of unique experimental facilities and technology. Eskom is proud to have made its substantial contribution to this journey," Choeu notes.