.africa domain will be available mid-year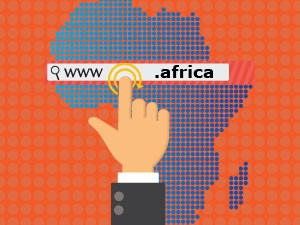 The .africa generic top-level domain (gTLD) will be available to the general public to apply for domain names from 4 July.
This follows the Internet Corporation for Assigned Names and Numbers (ICANN) delegating .africa to Registry Africa, a wholly-owned subsidiary of the ZA Central Registry (ZACR), yesterday.
The announcement comes after years of legal battles which prevented ICANN from delegating .africa to Registry Africa.
The domain will be launched in three phases: sunrise, landrush and general. The 'sunrise' phase is for trademark and brand names that will have priority. 'Landrush' applications follow and are usually for premium or sought-after domain names.
"If you are a trademark-holder ICANN prescribes a process, which we as the registry operator need to follow to ensure genuine trademarks are protected and sold to the valid entity," explains ZACR CEO Lucky Masilela.
"The trademark-holder will need to register their trademarks with the ICANN Trademark Clearing House or the Mark Validation System."
The sunrise and landrush phases will commence in the coming months. From 4 July, applications will open to the general public.
Masilela says: "The process is the same as registering any other domain name. One will have to contact an accredited registrar (ISP) and they will assist with the registration process."
He says a list of all accredited registrars will be made available here.
"All attempts to stall the public availability of the .africa gTLD have failed and it's now time to create the next chapter in the .africa story," says Masilela.