Crime, BYOD boost surveillance tech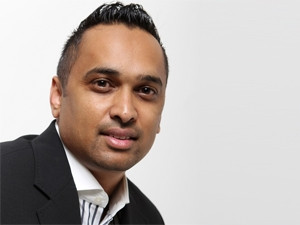 As mobility and BYOD gain traction in the South African market, so too does the requirement for remote monitoring of premises or homes from mobile devices or even PCs in other locations.
This is an observation made by Kalvin Subbadu, sales manager, components at WD South Africa, who adds that the high crime rate in SA is the biggest driver of awareness and as more affordable technology becomes available, this will further increase interest in surveillance.
"As this interest gains impetus, both business and residential users will come to expect more from their solutions. Previously, surveillance was predominantly deployed in corporate and industrial/manufacturing environments but this is changing," says Subbadu. "We are seeing an increase in interest from the small medium enterprises, small office/home office as well as residential markets."
What is of interest, says Subbadu, is that with the emergence of high definition (HD) IP cameras, the capacity requirements to store footage are increasing significantly.
"Both residential and business users require more hard disk space to accommodate HD footage. For example, four standard definition cameras would require 2.5 Terabytes of storage to store 30 days of surveillance," he adds. "With four HD cameras, 16.5 Terabytes is required. This is more than six times the amount of storage required with HD cameras."
According to Subbadu, reliability is also paramount when considering the consequences of lost frames or footage as it can mean the difference between conviction and the perpetrator not being brought to book. Technology has advanced in leaps and bounds, he says, noting that this is also driving the uptake of surveillance as it is a credible source of evidence.
Laurence Smith, executive at Graphic Image Technologies, adds that businesses and consumers alike are seeing the benefits CCTV solutions can offer them from not only a security perspective, but also from a productivity point of view.
"There is an uptake of remote mobile video surveillance technology due to the decreasing bandwidth costs in South Africa, the requirement to monitor remote locations as well as the need to monitor vehicles in transit," explains Smith. "The entry of advanced video compression technologies is now enabling video to be streamed over cellular in low-bandwidth areas (GPRS and Edge)."
Smith does note, however, that one of the biggest barriers is the knowledge of the business or consumer when purchasing this technology.
"For example, businesses and home owners should look for a solution that streams quality video at 8 Kilobits per second (Kb/s) or 1 Kilobyte per second (KB/s). Often, suppliers interchange these bandwidth usage rates, creating an impression that the solution makes use of less bandwidth."
Most of the adoption is taking place in the financial services industry for the monitoring of ATMs, security firms to monitor cash-in-transit or goods-in-transit, as well as in the farming communities for the monitoring of these large and remote locations, he reveals, adding that the uptake from the transport industry to review live footage from moving vehicles has also been a large growth area.
In Smith's view, new and improved technologies are also allowing for much more functionality, including remote surveillance from tablets and smartphones, and surveillance in remote areas where bandwidth is limited.
These emerging technologies, he adds, further allow users to effectively monitor and review surveillance footage quickly and efficiently by making use of video synopsis which is the simultaneous presentation of objects, events and activities which have occurred at different times.
"Hardware cost implications with remote mobile video surveillance technology are in line with current products available; however, as these new technologies offer the ability to stream live video at 4fps on only 1Kb of data, consumers will be able to view live remote video at a very small monthly operating cost," concludes Smith.