Blockchain-based solar start-up intros digital token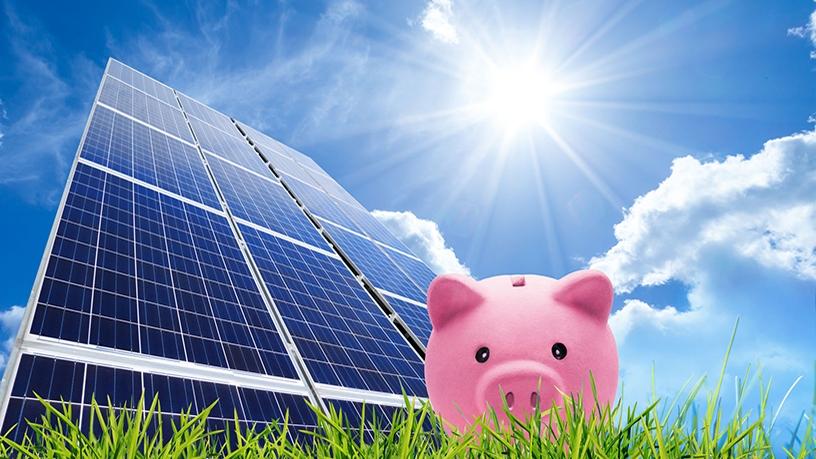 Sun Exchange, a South African start-up using blockchain technology to democratise solar power, has introduced Sunex, a digital network token for its platform.
According to Sun Exchange, the Sunex network token is utilised in the new Sun Exchange Solar Project Insurance Fund (SPIF) designed to minimise risk and unlock financing for previously financially underserved solar projects.
In October last year, the start-up secured $1.6 million (R23 million) from various investors based in SA and the US.
Sun Exchange provides members an opportunity to earn income while helping to bring solar power to developing global regions.
Through its online platform, members can purchase solar photovoltaic cells for approximately $10 per cell and lease them to be installed in solar projects for businesses, hospitals, schools and other organisations in Southern Africa, the Middle East and other sunny developing regions.
Solar cell owners receive lease rental payments, paid optionally in fiat currency or crypto-currency, while the solar electricity consumers have clean energy.
The company says the new Sunex digital token and SPIF are the latest Sun Exchange innovations designed to maximise benefits for Sun Exchange members, while removing obstacles for financing solar energy installations in developing regions.
The Sunex digital token is an ERC20 standard token built on the Ethereum blockchain. It is designed to make solar asset ownership through Sun Exchange more affordable and rewarding, the company says.
Features of the token include opportunities to receive up to a 20% return in tokens by staking Sunex tokens into the Sun Exchange SPIF. Users also have access to discounts and lease bonuses when using the Sun Exchange platform as well as priority access to new solar projects on the platform. They also get a gamified rewards programme, which guides users towards maximising the diversification and social impact of their solar cell portfolio, the company says.
"The new Sun Exchange SPIF creates a new layer of security and reliability as the company grows, stimulating investment in impactful solar projects," says Larry Temlock, co-founder and CFO of Sun Exchange. "The SPIF is the world's first crowd-sourced default insurance fund for clean energy projects in emerging markets."
"Small commercial and industrial solar projects can drive urgent economic development by powering organisations such as hospitals, schools, small and medium businesses in developing regions. However, with aid organisations and NGOs primarily funding residential solar, and large banks and financiers only backing large and utility-scale projects, so these smaller but otherwise commercially viable solar projects fall into a major funding gap," says Abraham Cambridge, founder and CEO of Sun Exchange.
"With the new Sunex network token and SPIF, Sun Exchange is leveraging blockchain and the crypto-economy to further bridge that funding gap and address a very real global challenge that can impact the lives of millions."
"We have invested in the Sun Exchange and purchased Sunex tokens, because we believe in the fundamental value of the business, and in the healthy growth of the network as people all over the world embrace renewable energy," says David Orban, founder and managing partner of the company's investor Network Society Ventures, and advisor to Sun Exchange.
"The innovation of coupling blockchain with solar energy decentralises renewable energy funding and production, democratising access and setting the stage for the long term growth of Sun Exchange's activities."