Future-proof your business: seven processes IT should be automating now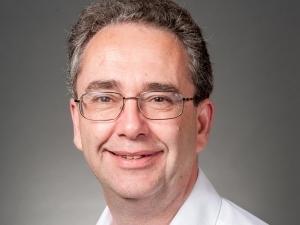 Automation is a key part of digital transformation and has the potential to improve all aspects of business, says CA Southern Africa, speaking ahead of its CA Automic Live events in Johannesburg and Cape Town.
"As companies race to achieve digital transformation, the outcome for companies applying automation can be dramatic," says Tony Beeston, product marketing manager, CA Automation.
"Across the business, and particularly in the IT department, automation helps businesses do things faster, do more with the same resources and, at the same time, maintain and even improve the quality and reliability of what they deliver."
Beeston says the automation of just seven processes can deliver immediate and measurable improvements for the organisation:
Provisioning life cycle: automation allows the organisation to define and control the entire life cycle, creating application-ready stacks ready to go, and to manage the death of the provisioning within a truly managed environment.
Service incident remediation: automation reduces the cost per ticket and allows for improved first-level resolution rates and faster response.
Test data acquisition and processing: application developers are under pressure to get new features out of the door as quickly as possible, but they are also held accountable for quality and must be compliant. With up to 70% of test data still created manually, up to 50% of the average tester's time is spent waiting for data, looking for it or creating it manually. Effective automation manages the entire environment to dramatically reduce time to market, reduce project costs and, crucially, ensure compliance.
Employee and customer on-boarding: typically a time-consuming process involving multiple departments, employee and customer on-boarding can be challenged by a lack of standardised processes, manual data management and an inability to cope with peaks in on- and off-boarding activity. Automation can harness existing departments and technologies to increase efficiency and accuracy, standardise and speed up processes, and optimise resources.
Self-service catalogue: automated self-service across the business, from on-boarding of employees and customers through to application deployment and provisioning of infrastructures, eliminates complexity and supports integration for faster and more efficient fulfilment of self-service requests.
Closed loop remediation: where the traditional flow goes through multiple stages, from detection to triage and remediation, multiple users and costly resources must be deployed to address the situation. Manual processes are also error prone and time-consuming. Automated closed loop remediation dramatically improves speed and effectiveness of the process, from detection to triage to remediation and validation.
Disaster recovery (DR) plan: DR plans are typically outdated, rely on human factors and are not tested often enough, particularly because proper testing involves storage systems, databases, applications and the network layer, each with its own team. By effectively automating DR, organisations can overcome the challenges of working with multiple teams, consoles and tools with a unified interface, management and processes.
Moving away from manual processes not only maximises resources and speeds up service delivery times, it also improves accuracy, eliminates errors and helps mitigate risk, Beeston said.
Beeston will outline the seven key processes IT should be automating now at CA Southern Africa's Automic Live events in Johannesburg on Tuesday, 30 October, and Cape Town on Thursday, 1 November 2018.