Qualcomm to scrap $44bn deal
Failure to secure approval of its purchase of NXP in China makes the deal one of the most prominent victims of spiralling US-China trade tension.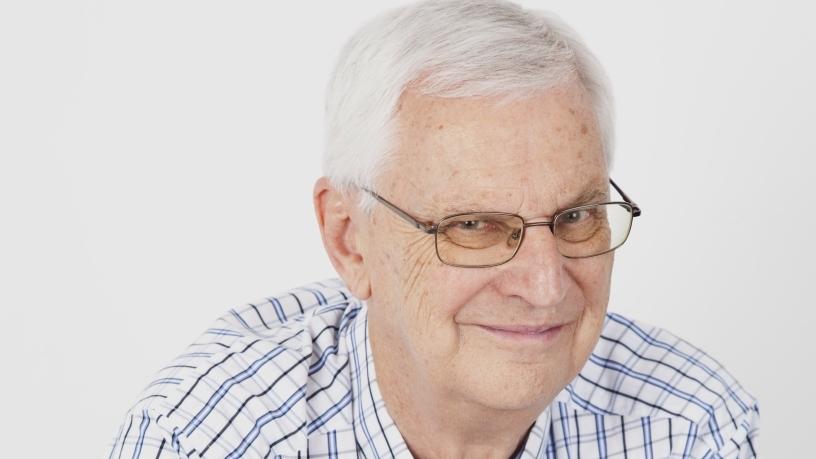 The cancellation of the Qualcomm/NXP deal and five US IPOs dominated the international ICT market last week.
At home, Naspers' latest acquisition was the main local story.
Key local news
* Positive trading updates from Ellies and Vodacom.
* Online payment company PayU, a subsidiary of Naspers, acquired Israeli payment technology provider Zooz for between $80 million and $100 million.
* China Unicom has formally entered the African telecoms space and set up operations in SA.
* Stellar Capital has concluded the deal that will result in Prescient becoming an empowered entity, with Prescient Empowerment Trust ultimately becoming the controlling shareholder of Prescient, with a stake of 71.5%.
* Renewed JSE cautionaries by EOH and Stella Capital Partners.
* A withdrawn JSE cautionary by Stella Capital Partners.
Key African news
* Satisfactory year-end figures from Airtel Africa, with revenue of $3.036 billion in 2017, a 5% increase on the amount of $2.9 billion generated in 2016.
* Liquid Telecommunications invested in CEC Telecom via the sale of CEC's 50% shareholding in CEC Liquid Telecom, an established joint venture between Liquid Telecommunications and CEC Telecom.
* The appointments of Grant Bennett as country manager for SUSE SA and Sub-Saharan Africa; Doros Hadjizenonos as new regional sales director for Fortinet Southern Africa; and Alexandre Menage as head of sales for Temenos in Africa.
Key international news
* Atos acquired global IT firm Syntel for $3.57 billion.
* Facebook bought Israel's Redkix, whose product combines e-mail and team messaging.
* Gigamon, the US networking software company that hedge fund Elliott Management Corporation took private together with Qatar Investment Authority in December for $1.6 billion, purchased a cyber security start-up called ICEBRG.
* Imperva acquired Prevoty, a DevOps security leader.
* Infinera bought competitor Coriant for $430 million.
* Slack Technologies purchased Atlassian's chat-platform business, ie, Stride and Hipchat Cloud.
* Stamps.com acquired UK-based e-commerce shipping software company MetaPack for $230 million.
* China's top state chip manufacturer Tsinghua Unigroup bought French smart chip components maker Linxens for EUR2.2 billion.
* Xilinx purchased DeePhi Technology, a firm focused on artificial intelligence and machine learning solutions.
* Accenture invested in UK-based Ripjar, a data intelligence company.
* Japan and North Asia-focused private equity firm Longreach Group invested $123.6 million for a majority stake in Fujitsu Component.
* Dram chipmaker Nanya Technology invested about a 19% stake in Formosa Advanced Technologies, a back-end house specialising in memory chips.
* PayPal invested in PPRO, a Britain-based start-up specialising in cross-border payments for merchants.
* Chinese investment group Trinity World Management led the investment of a 25.1% stake in Russian smartphone manufacturer YotaDevices, which gives the former and China Baoli a 50% controlling stake.
* A US jury has awarded IBM $83 million in a patent dispute with e-commerce company Groupon.
* Qualcomm said it plans to scrap its $44 billion purchase of Dutch chipmaker NXP after failing to secure approval in China, making the deal one of the most prominent victims of spiralling US-China trade tension.
* Vodafone and Idea have paid (under protest) $1.05 billion to India's Department of Telecom for the merger.
* The EU anti-trust authorities have handed down a total fine of EUR111.2 million to Philips, Pioneer, Asus and Denon & Marantz for fixing online resale prices.
* The EU has opened an anti-trust probe into Thales' acquisition of Gemalto.
* Verint Systems' discussions regarding merging its security division with Israeli cyber surveillance firm NSO Group for about $1 billion have ended without a deal being reached.
* Excellent half-year figures from Machvision.
* Excellent quarterly results from AMD (back in the black) and SK Hynix.
* Very good quarterly figures from Amazon, ASE Technology Holding, AVX, Digi International, Facebook, Macronix and Yandex.
China Unicom has formally entered the African telecoms space and set up operations in SA.
* Good quarterly numbers from Align Technology, Amphenol, AudioCodes, Cabot Microelectronics, Coretronic, Corning, Entegris, Euronet Worldwide, Fair Isaac, Faro Technologies (back in the black), HCL Technologies, Intel, Iron Mountain, Lam Research, PayPal, Roper Technologies, Sophos, STMicroelectronics, Syntel, Twitter (back in the black), Tyler Technologies and Xilinx.
* Satisfactory quarterly results from Asia Tech Image, Cadence Design Systems, Canon, Check Point Software Technologies, Comcast, CoreLogic, Cypress Semiconductor (back in the black), F5 Networks, Flir Systems, General Dynamics, Maxim Integrated Products, Monolithic Power Systems, NXP Semiconductor, Orange, Philips, Qualcomm, Sensata Technologies, TE Connectivity, Telefonica Brasil, Texas Instruments, TowerJazz, UMC, VeriSign and Western Digital.
* Satisfactory half-year figures from Atos, Etisalat Group and Sopra Steria.
* Mediocre quarterly results from Adlink, BE Semiconductor Industries, CyberOptics, Juniper Networks, Manhattan Associates, Nokia, Viad, Visteon, Vodafone and Xerox.
* Mixed quarterly figures from Alphabet, Anixter International, Benchmark Electronics, Citrix Systems, EA, Flex, Interface, L3 Technologies, Silicon Labs, Teradyne, Turkcell and Verizon Communications, with revenue up but net income down; and from AT&T, ATN International, BT Group, Leidos, Telefonica and Total Systems Services, with revenue down but net income up.
* Quarterly losses from 8x8, AMS, Aquantia, Atlassian, AU Optronics, CommVault Systems, Imperva, Inphi, Lattice Semiconductor, LG Display, MicroStrategy, Mitek, NCR, Netgear, NetScout Systems, Proofpoint, ServiceNow, Smith Micro Software, Spotify, Vocera, Weatherford International and Wix.com.
* The appointment of Derek Schoettle as CEO of ZoomInfo.
* The departure of Yonatan Stern, founder and CEO of ZoomInfo.
* A planned IPO on Nasdaq from Tencent-backed live streaming start-up Douyu.
* A planned IPO from Pinterest in 2019.
* A very good IPO on Nasdaq by Pinduoduo, an innovative and fast-growing new e-commerce platform that provides buyers with value-for-money merchandise and fun and interactive shopping experiences.
* A very good IPO on Nasdaq by Tenable, the first and only provider of solutions for a new category of cyber security called Cyber Exposure.
* A good IPO on Nasdaq by Aurora Mobile, a leading mobile big data solutions platform in China.
* A good IPO on Nasdaq by Opera, one of the world's leading browser providers and an influential player in the field of integrated AI-driven digital content discovery and recommendation platforms.
* A very good IPO on the NYSE by Endava, a provider of leading next-generation technology services that help accelerate disruption by delivering rapid evolution to enterprises.
Research results and predictions
EMEA/Africa:
* The EMEA traditional PC market (desktops, notebooks and workstations) posted solid growth in the second quarter of 2018, with the market going positive (4.1% year on year) and totalling 16.6 million units, according to IDC.
Worldwide:
* Total revenue generated from quantum computing services will exceed $15 billion by 2028, according to ABI Research.
* Smart city initiatives will attract technology investments of more than $81 billion globally in 2018, with spending set to grow to $158 billion in 2022, according to IDC.
Stock market changes
* JSE All share index: Up 0.3%
* FTSE100: Up 0.2%
* DAX: Up 2.4%
* NYSE (Dow): Up 1.6%
* S&P 500: Up 1%
* Nasdaq: Down 1.1%
* Nikkei225: Up 0.1%
* Hang Seng: Up 2.1%
* Shanghai: Up 1.6%
Look out for
International:
* Qualcomm's initiatives following the cancellation of its proposed acquisition of NXP Semiconductors.
South Africa:
* Naspers, as it may list parts of its business offshore.
Final word
Spending on big data and business analytics technologies is expected to maintain the rapid growth of the past few years, expanding at a CAGR of 11.9% to $210 billion in 2020 from $150.8 billion in 2017, according to IDC.
An increasing portion of big data spending is for cloud-based subscriptions for big data systems and applications, according to Forrester Research, more than seven times the growth of on-premises system sales.
A review of big data start-ups indicates the business need to analyse customer data from multiple, disparate sources to understand their behaviour and improve the customer experience is a major driver in big data system deployments. A growing number are bringing AI and machine learning capabilities to big data analytics.
Here are CRN's picks for the top big data start-ups so far in 2018:
* Arundo Analytics, which develops machine learning software and advanced analytical applications for managing and optimising the performance of asset-intensive industrial operations.
* Civis Analytics, which develops data science software that businesses and organisations use to improve how they identify and engage with their customers.
* Cooladata, founded in 2012 in Israel, a developer of a next-generation behavioural analytics platform that pulls customer data from a wide range of sources for analysis; everything from Web sites, online advertisements, in-store systems, mobile applications, CRM and marketing systems, social media sites and more.
* Dremio develops a self-service data platform that makes it easier for users to access data scattered across disparate sources, providing an SQL interface between popular business intelligence tools like Tableau, QlikView and Looker, and the ever-proliferating number of relational databases, NoSQL databases and data lakes.
* Immuta, which markets a data management platform specifically for AI tasks, allowing data scientists, data owners and governance teams to work together on big data projects.
* Kyligence, which provides Kyligence Enterprise, a unified analytics platform that the company says simplifies big data analytics for business users, analysts and engineers.
* Medallia develops the Medallia Experience Cloud platform that collects customer experience and feedback data from multiple sources, analyses it, and, through a series of performance management applications, uses the results to resolve tactical issues and guide strategic decisions.
* Outlier.ai develops AI-based analysis software that collects business data from business applications like Adobe, Zendesk and MailChimp, and analytical systems such as Amazon Redshift and Google Analytics, and sifts through it to identify insight from the unexpected changes and data outliers.
* Straifyd, which offers an AI-powered analytics platform that's able to select structured and unstructured data from any source, combine the data and analyse it in real-time.
* Unravel Data, which offers application performance management tools used to collect and analyse performance data from big data applications and infrastructure, using the results to troubleshoot and optimise the performance of big data systems.