Hyper-converged infrastructure: cloud on your terms
When looking to enjoy the best bits of cloud without relinquishing control, hyper-converged infrastructure (HCI) provides a viable alternative.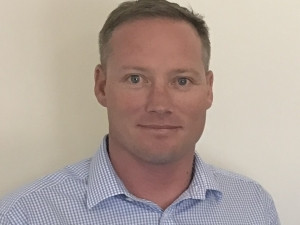 Many applications needed today are only required for a surprisingly short period. The payroll is an example. The actual usage of the servers, storage, memory and networks made available for the payroll system may only be utilised for a short period each month, yet it has dedicated resources provided by IT - even while not being used. When you think about these business resources like that, doesn't it seem rather wasteful to be paying for something you may only utilise for a few days per month?
With cloud, you can eliminate the hardware and access these resources only if, and when, you need them. Sure, you'll pay a bit of a premium to use this kind of thing but at least you don't have idle hardware exhausting your IT budget and someone else looks after it on a day-to-day basis.
Cloud is a 'utility-based' thing - you pay for what you use says Dean Irwin, Edgetec Systems sales manager. Think of it like hitting a light switch. We're not thinking about how this utility is delivered to us, we just want light to be available when we need it. If you hit the switch and the light doesn't come on, you're probably going to think the bulb's blown. So, you replace the bulb and if the light still doesn't come on, well then it's more than likely your power provider.
"This situation is so frustrating because it's totally out of your control. You can't really do anything. You simply have to wait until power is restored," says Irwin. "If a lack of power becomes a regular occurrence, as it was for many South Africans a few years ago," jokes Irwin, "people will start to put contingency plans in place."
Many of us made sure we had candles or torches on standby and some of us even bought generators to ensure that we weren't affected by irregular power supply. "Our need for electricity didn't change but this scenario forced many of us to take things into our own hands. It comes down to taking back control."
The example above illustrates why some organisations are hesitant about just putting everything in the cloud. They feel safer and more in control when their more sensitive, private company information is kept in a place where they are in control of keeping it safe. While the cloud opens up a world of possibilities for businesses with limited resources and budgets, providing your own 'cloud- like services' by moving to HCI is the way to go.
The value of hyper-converged infrastructure
Irwin describes hyper-converged infrastructure as 'cloud on your terms'. Business can enjoy all the benefits of cloud without having to rely on someone else's data centre or having to relinquish control. He acknowledges that this seems to diverge from where the industry is going - with organisations saving money by embracing cloud and outsourcing certain business functions to the professionals - but hyper-convergence is about simplifying the data centre and about doing more with less. In other words: Getting the best of both worlds.
Quite literally, hyper-converged infrastructure houses more information on less hardware, with less money needed to maintain and run the data centre because there is less physical 'stuff' to worry about. Simplicity is in-built when going the hyper-converged infrastructure route; it also affords the opportunity of delivering the HCI as an operating expense rather than a capital expense, meaning you won't have to make any sizable upfront hardware investments. With various financing options available, business can pay for their hyper-convergence solution in manageable instalments.
"Cloud is already a reality and having a cloud platform within your data centre that is geared to help your business seamlessly handle change, with the ability to utilise other service providers if you need to, should be on everyone's roadmap for the future," says Irwin.
Scale Computing marketing director for EMEA Aad Dekkers elaborates on the above, explaining that businesses going the HCI route are advised to seek a one-stop solution that includes high availability, disaster recovery, data tiering, compression, de-duplication, and even its own hypervisor. The latter means that the business won't need to use one of the common expensive options that require high end skills. The typical implementation should take less than an hour, and should feature a simple management console that doesn't require high end skills, says Dekkers.