PaySpace pave the way to bright futures
African Payroll and HCM software provider, supports WeThinkCode_ to make a difference in the lives of passionate coders.
Leaders in cloud-based payroll and human capital management (HCM) solutions, PaySpace, is supporting the software engineering institution WeThinkCode_ who are changing the career path of keen coders. PaySpace will be sponsoring the technological skills development of talented South African youth under the guidance of WeThinkCode_, bringing in the next generation of problem solvers.
"It is important to PaySpace to be part of empowering students in a country where skills shortages has a huge effect on industry growth." says Clyde van Wyk, Director of PaySpace. "We look forward to alleviating that gap along with WeThinkCode_, growing skilful local coders into first class qualified software engineers who can grow their careers both locally and internationally."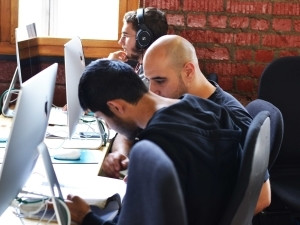 By coming on board as a sponsor, PaySpace, with the expertise of WeThinkCode_, will be able to unearth the coding talent that may not be visible in traditional schooling mediums. The funding will enable the selected candidate the opportunity to complete the two-year course offered by WeThinkCode_, where skills such as game, app and Web design, cloud computing, malware and security systems, to name a few, will be developed. PaySpace will work with WeThinkCode_, to ensure all content and curriculum plans remain relevant, while offering the 'WeThinkCoder_' an annual internship at PaySpace on completion of his/her qualification.
"Innovation in technology education has been neglected in recent years," says Arlene Mulder, Co-Founder at WeThinkCode_. "As a company, WeThinkCode_ is extremely grateful for the support we've received from our corporate sponsors, like Payspace, who provide not only financial assistance to our students, but also work experience and a clear path to employment. We are not just training coders, but the digital problem solvers of the future."