UN report tough on SA govt surveillance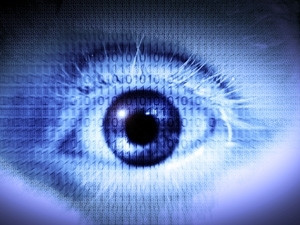 A new report from the United Nations Human Rights Committee has raised concerns about unlawful surveillance practices and a lack of transparency of government's surveillance policy.
This report comes after last month's UN Human Rights Committee's review of SA's human rights record and its implementation of the International Covenant on Civil and Political Rights.
The state report on SA covered a wide range of human rights but gave specific observations and recommendations about the right to privacy and interception of private communications as well as issues with SA's RICA Act.
"The committee is concerned about the relatively low threshold for conducting surveillance in the state party and the relatively weak safeguards, oversight and remedies against unlawful interference with the right to privacy contained in the [2002 RICA Act]. It is also concerned about the wide scope of the data retention regime under the Act," the report reads.
Internet Service Providers Association regulatory advisor Dominic Cull does not agree with the report's view that SA's threshold for communication monitoring is low.
"Under RICA, if you want to get an order as the SAPS to intercept a conversation you have to get an order from a high court judge. So I don't know if that can be termed a particularly low threshold. I don't think it is."
Cull says the procedural provisions around monitoring and interception in RICA are designed to line up with the best international conventions.
"So the UN report may feel the implementation of the RICA provisions are not satisfactory, and I'd agree with that, but I'm not sure I would agree with the fact that the RICA provisions themselves are not sufficient."
The report goes on to voice concerns over "reports of unlawful surveillances practices, including mass interception of communications, carried out by the National Communications Centre".
"I think they make a lot of points about abuse of mass surveillance and abuse of monitoring capability, and I'm quite sure that happens in SA just as it happens in just about every other country in the world. If we look at Edward Snowden and the mass surveillance in the US that shows quite clearly to what extent that is in fact happening around the world, and we shouldn't believe SA is any different," according to Cull.
The UN report advises SA should "ensure interception of communications by law enforcement and security services is carried out only on the basis of the law and under judicial supervision".
"As South Africans, we have a very under-developed sense of privacy and I think that the whole notion of privacy is definitely in an evolutionary process at the moment, as we go more and more into electronic communications and social media, and we leave more and more of our footprint and our fingerprints online," says Cull.
Adrian Schofield, vice-president of the Institute of Information Technology Professionals SA, says the report makes "for very bleak reading" but acknowledges governing is a complex, difficult and highly demanding activity.
"There does have to be an appropriate level of supervision of the activities of citizens in order to design the required services and to protect vulnerable people from the criminals and other miscreants that inhabit every society.
"But there should be a clear line between what is done for the common good in a transparent manner and what is done by a paranoid Big Brother clinging on to power. Do we need a RICA? Yes, we do. We also need someone with the wisdom of Solomon deciding how to apply it," according to Schofield.
Transparent spying
Cull agrees there is a fine line for governments to walk between surveillance to protect citizens from harm, and unlawful spying.
"Some countries don't really care about that balance. If you look at North Korea, China and Saudi Arabia they have different notions about the right to privacy. I guess in the West we like to think that we give that balance through having ombudsman structures, having information commissioners, positions like the Public Protector which give the public a right of redress," adds Cull.
The UN report notes the state needs to increase the transparency of its surveillance policy as well as establish independent oversight mechanisms to prevent abuses and ensure individuals have access to effective remedies.
"I think as citizens we always want more transparency, particularly if it relates to our communications. We would all feel personally aggrieved if we found out government was listening in to our calls," says Cull.
Rights group R2K has come out strongly in its support of the UN report's suggestions for reform.
"Mass surveillance is unconstitutional and we demand an end to such practice! RICA needs urgent and radical reforms. R2K also demands Parliament urgently appoints an inspector general of intelligence and a privacy watchdog to the office of the Information Regulator," R2K says in a statement.
"We would definitely like more transparency but we also have to be realistic; once you start moving into state security and various political bubbles you are not going to get transparency. I don't think there are many countries around the world where you would," explains Cull.
Cull, however, explains that in countries like the UK a yearly report is released showing unlawful intercepts by government which gives citizens rights of redress.
"So there is transparency there which they have which we certainly don't have here."