Consumer-grade video isn't good enough for business
Adapted from Polycom's blog: Consumer-grade video isn't good enough for business communications, by Brian Philips.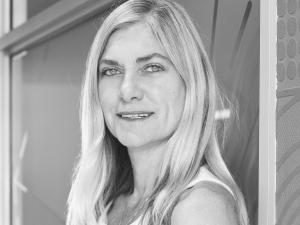 Most of us have used video applications (which I won't name) in our personal lives to keep connected with family and friends who live across the seas or in other parts of the country.
"Although frustrating, we don't really mind if the picture freezes or the call drops and we have to dial our mother again," says Gail Holt, MD of local Polycom distributor, Hardware.com. "The app generally offers a good experience, and is adequate for personal communication.
"Most of us are accepting of the experience, even if the quality is mediocre, because it's free!" continues Holt.
Conversely, most users of video conferencing in a business understand that meeting rooms have different needs, and that the communication should be of a high quality and a professional experience. Simply putting a Webcam on your laptop and hoping to deliver a productive video meeting in a conference room is an exercise in frustration. One of the benefits of having so much exposure to consumer video experiences is that it has driven more awareness of what is needed to make video more pervasive in the business.
Smaller businesses are frequently trying to get by on consumer-grade video due to the lack of affordable alternatives that deliver significantly better experiences. However, "getting by" gets a lot tougher when the audio drops out or sounds tinny, or the video freezes up and loses lip sync. We can live with these compromises when chatting with our best mate, but it's unprofessional during business conversations.
"In many cases, the cost of enterprise video is a big deterrent, and the company settles for the sometimes unreliable, free video applications," Holt says.
That's where the Polycom RealPresence Debut comes in! This entry-level video conferencing unit is cost-effective for all businesses and is designed around simplicity. With its all-in-one design that sits on top of your screen (or on a table-top), it's simple to set up and has just two cables to connect. Debut is also simple to configure, whether you are using it with the Polycom RealPresence platform or with other hosted cloud video services. And, of course, it's really simple to use with an intuitive design that doesn't require an engineering degree to figure out.
"RealPresence Debut is an affordable video conferencing unit; it is simple to install and use, but this doesn't come at the expense of quality or performance," continues Holt. Enterprise grade video experiences are a must from any Polycom solution. With the Debut, this means full 1080p HD video and content sharing with high quality audio that you've come to expect from Polycom. The Debut features Polycom's Noiseblock technology to keep out distracting background noises. Business conversations are too important to sacrifice to your network gremlins, so included in the Debut are features such as Polycom Lost Packet Recovery (LPR) technology to make sure you are always seen and heard.
Features like this separate Polycom's enterprise-grade solutions from the consumer-grade alternatives, and it makes all the difference when you need high quality, reliable communications.
"Polycom's RealPresence Debut is aimed at the SME marketplace, as well as larger corporates that need video-enabled huddle rooms and small workspaces. The Debut offers excellent voice and video quality; at an aggressive price. With this product, you can now fit out six huddle rooms at the price of enabling one large boardroom!" concludes Holt.