ZTE ranked number one in the World Intellectual Property Organisation's annual patent applications list
While ZTE South Africa reveals plans for expansion of local R&D facility.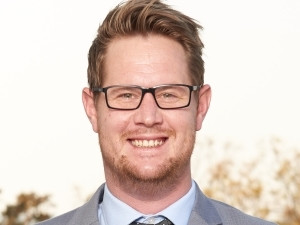 ZTE South Africa, a subsidiary of the ZTE - a global leader in the provision of telecommunications equipment and network solutions - has revealed that ZTE has been ranked No. 1 in the World Intellectual Property Organisation's (WIPO)* latest annual list for patent applications. This reflects the company's increased focus on research and development of next-generation technologies including 5G, network virtualisation, cloudification and the Internet of things (IOT).
ZTE filed 4 123 applications for patents under the Patent Cooperation Treaty (PCT) in 2016, which - according to data published by WIPO - is more than any other company. ZTE moved into the top position after ranking No 3 a year earlier, and the company had been placed inside the Top-3 in WIPO's annual list each year since 2010.
"ZTE's top position in the new WIPO annual patent rankings reflects our ongoing drive to lead the ICT industry in the development of next-generation technologies," says Craig Lawrence, ZTE South Africa's Legal Advisor and Compliance Manager, Sub-Saharan Africa.
"As a global leader in technology innovation, ZTE is deeply committed to the promotion and protection of intellectual property," Lawrence notes.
With 20 R&D centres in Asia, North America and Europe, ZTE invests more than 10% of annual revenue on R&D, employing over 30 000 research professionals in the development of next-generation technologies including 5G, IOT, NFV, SDN, cloud computing, big data and smart city.
With more than 1 500 5G-related patent applications, ZTE was the world's first vendor to verify key technologies in the 5G millimetre wave and sub-6GHz frequencies in 2016. ZTE has successfully completed 5G single-point technology and prototype verification and has now entered the verification and R&D phase.
"China-based filers are behind much of the growth in international patent and trademark filings, making great strides in internationalising their businesses as the country continues its journey from 'Made in China' to 'Created in China'," said Francis Gurry, Director General of WIPO.
Lawrence confirms that ZTE is planning an expansion of its research and development (R&D) facilities in Africa. "ZTE South Africa is very excited about plans to open a ZTE R&D centre in South Africa. The company envisages benefits for the African market due to the technology innovations that are expected to emanate from this new facility," says Lawrence.
ZTE's proprietary Pre5G solutions enable carriers to fast-track the application of 5G technologies on existing 4G LTE infrastructure, and are deployed in more than 40 networks in 30 countries by carriers including SoftBank, China Mobile and Telefonica.