Cataleya board appoints advisor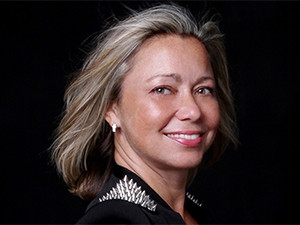 Cataleya, a wholly-owned subsidiary of the Epsilon Global Communications group, has appointed Isabelle Paradis as an advisor to its board of directors.
The Singapore-headquartered company creates Internet Protocol networking technology and telecommunications solutions. It has deployments in Africa through operators that have extensive networks in SA, Nigeria and Liberia.
Paradis is founder and president of telecommunications consulting company Hot Telecom, which has been supporting carriers, vendors and operators on a global basis for 15 years.
According to Cataleya, Paradis will capitalise on her 23 years' experience in the international telecoms industry to advise Cataleya's leadership team in matters of strategy, marketing, product, brand and positioning.
"Isabelle brings unique experience to our business, as the president of one of the most innovative and disruptive telecom consulting companies in the international and wholesale industry," says Andreas Hipp, CEO of Cataleya.
"She is one of the driving forces behind the evangelisation of the wholesale transformation, and is a true believer in constantly pushing the boundaries of the possible to create the impossible.
"We are extremely pleased to have Isabelle as an advisor, as we believe she will be key to us developing services and solutions which reflect our customers' reality. We look forward to growing our business with her support and vision."
"I have joined Cataleya as an advisor to the board because I have always enjoyed working with a disruptive and innovative group of entrepreneurs who are not afraid to put skin in the game and truly believe they can make a difference in the wholesale industry," says Paradis.
"I thrive on cooperating with people who have guts and vision, and the Cataleya management team definitely falls into this category. I also strongly believe that my deep knowledge of the global wholesale business and its current evolution will be a perfect fit to help Cataleya become a true disruptor."
Before establishing Hot Telecom, Paradis held roles in consultancy positions with multiple carriers around the world, including Starhub Singapore and Neotelis. She was also regional director of carrier relations at Teleglobe (now Tata Communications).