Big data could revolutionise public transport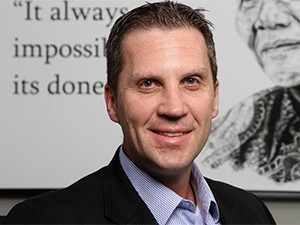 Developments in big data stand to drastically increase the efficiency and success of SA's public transport systems, says Gavin Holme, Africa manager at Wipro.
There are several challenges currently hampering public transport in SA, says Holme. These include heavy reliance on private transport, which increases congestion, the expansion of urban infrastructure without accompanying public transport developments, and an emerging trend of closed-loop localised systems, such as the Gautrain and Cape Town's MyCiti bus netowk, he elaborates.
If SA implemented big data to tailor public transport systems around congestion patterns and commuters' specific habits, and used digital platforms to weave SA's various public transport systems together, public transport across the country would be more efficient and suited to commuters' lifestyles, Holme suggests. This would in turn reduce congestion on the roads by attracting more commuters, he adds.
New data collection systems would not necessarily need to be put in place to do this, says Rudraksh Bhawalkar, practice manager, analytics, Africa at Wipro. A platform could be built to pool existing sources of geospatial data, such as Google Maps and social media posts, Bhawalkar suggests.
A centralised app built on a centralised data pool could provide useful real-time analytics to individual commuters, public transport operators, and authorities such as traffic police alike, he says, adding that SA already has a comparatively high rate of mobile penetration. This would help commuters opt for the most efficient routes, and traffic police to speedily decide where to deploy their forces, he adds.
Digitisation could also help centralise the numerous existing ticketing systems, making organising and paying for public transport easier for those who use multiple different systems, says Holme.
Yet for this dream to come true, massive investments would need to be made into sophisticated data collection, warehousing, integration, analytics and quality control systems, he reflects.
Bhawalkar, however, is optimistic about this possibility. The rate of cloud adoption and as-a-service rollout could soon close gaps in government ICT infrastructures, he says.