The modern MVNO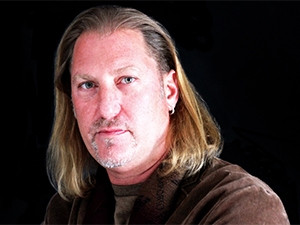 By mid-2015, there were already more than 1 000 Mobile Virtual Network Operators (MVNOs) in operation worldwide. International research suggests that the MVNO market will be worth $73.20 billion by 2020, with a subscriber base exceeding 300 million. What does this tell us? That the MVNO space has seen enormous growth and if previous years are anything to go by, the MVNO industry is only set to get bigger.
When discussing the recent rise of MVNOs, Yaron Assabi, CEO of Digital Solutions, says the first noticeable trend is that most MVNOs exist in the developed world, or at the very least countries where mobile penetration has reached saturation levels. "This is largely because in countries that have reached 100% (or more) mobile penetration, mobile operators or Mobile Network Operators (MNOs) are more accepting of the fact that, to continue growing their own market share, they need to 'steal' customers from other MNOs." One successful way of doing so is offering customers a differentiated value proposition, he says. "This is where MVNOs come in, as they are more nimble and able to offer more relevant, lifestyle-based choices and greater value to smaller groups of targeted customers. Therefore, MNOs don't mind selling wholesale to MVNOs - which will do the work to win and retain customers and market share."
According Sherry Zameer, senior VP for Africa at Gemalto, the incredible growth in this space will result in an increasingly competitive MVNO market, which benefits businesses and customers. Competition in the MVNO arena promotes creativity and innovation, not just in terms of service bundling, but also in terms of the business models that MVNOs give to their end consumers, essentially offering them more choice. Zameer believes that market should expect service bundles in line with markets like travel, entertainment and financial services.
Is local lekker?
When it comes to state of play within the local MNO and MVNO landscape, Mohammed Ebrahim, MD of telecoms and distribution at The Hello Group, isn't shy to paint a picture of the current state of play. "The reality is that the two heavyweights with 80% market share don't need to allow cooperation unless the entrant has a solid business case and relatively large base or membership that will allow the incumbent to grow rather than the entrant cannibalising existing revenues," he says.
MNOs around the world have seen a sharp rise in demand for data, coupled with a steady decline in voice revenues, which also influences their inclination to cooperate with MVNOs and develop collaborative partnerships and innovative go-to-market strategies. According to Ebrahim, the hype we see in the South African market demonstrates one of two things - either that MVNOs can attract a different type of customer or that they can neutralise the competitive landscape.
According to Paul Williams, major account manager at Fortinet, the local MVNO market is very mature compared to the rest of the world. Williams notes that Icasa has provided multiple different licences for MVNOs and other voice providers. Certain ISP and ASPs provide voice as a service on top of the MVNO's network, he adds, noting that collaboration is already successfully taking place in this new eco-system.
Assabi believes the potential benefit, or risk, for the South African market will largely depend on how MVNOs are executed - and whether this is done with the right intent and strategy in place.
Playing nice
MNOs are typically quite sceptical about MVNOs. But they shouldn't be.
In many ways, they actually help each other out, says Zameer. "The first approach for an MNO to work with MVNOs is to share knowledge. As an MVNO does not have the same level of experience and skills in managing mobile networks, the MNO can offer its expertise to assist the MVNO in defining best practices in terms of process, pricing strategies and network capabilities." MVNOs allow telcos to reach markets that were previously neglected, which indirectly and positively impacts the MNO's business. MNOs and MVNOs should partner up to develop and implement strategies that ensure MVNO customer retention rates are maintained. In some cases, MNOs make their network monitoring and quality of service measurement data available to MVNOs, and apply network resources to them, to ensure that a certain level of service is always delivered to the end-customer.
"For an MVNO operation to succeed, it must maintain low OPEX operations, while maintaining quality of service. An MNO can help an MVNO to achieve this by offering managed service offerings, in addition to wholesale network access business models."
The first approach for an MNO to work with MVNOs is to share knowledge.

Sherry Zameer, Gemalto
In order for MNOs and MVNOs to work together seamlessly, incumbents and MVNOs have to believe in each other's strategies and back each other 100%, states Ebrahim. Their relationship should be seen as a marriage, not as a relationship of buying and selling, he continues.
Assabi points out that too many MVNOs try to compete with MNOs. This may be because the MVNO hasn't thought out their strategy well enough and as a result are unsure what their differentiated value proposition will be. "This often times leaves the MVNO in a precarious position of trying to complete with MNOs on price for market share." He describes this as a poor approach. Unsurprisingly, notes Assabi, some international MNOs have launched their own MVNOs, as this enables them to be more nimble and offer additional, unique value in order to retain their customers, as well as grow their market share.
While the MVNOs space certainly opens up keen opportunities for brands - whether in telecoms, financial services or retail - it's important to note that establishing an MVNO is not for everyone, says Assabi, citing research that suggests that only 30 to 35% of MVNOs become profitable over the long run. "As such, like with many innovative or technology-driven trends, the honest market expert will tell you that it is better to not do something, than to do it badly."
Keys to MVNO success
The MVNO space may be abounding with possibilities, but establishing an MVNO is no piece of cake. Digital Solutions' Yaron Assabi believes there are three critical factors essential to MVNO success.
* Take an established brand to market
Too often, we've seen MVNOs being launched under completely new names and brands that aren't known in the market. The percentage of MVNOs under unknown brands that succeed is minimal - even globally. However, if you take a brand that is already established, and has a known value proposition to consumers, half the battle of being recognised in the market is already won.
* A differentiated brand proposition for customers
It is counter-intuitive for an MVNO to try to compete with MNOs - particularly on price - because the MNOs are already more established in the market and likely have bigger marketing budgets. Therefore, an MVNO should always look to understanding the 'walletary' analysis of the brand, its core business and unique market offering, combined with its telecom/mobile offering, thereby presenting a unified and exceptionally unique value proposition, with niche content that can be targeted at an already loyal customer base.
* A clear customer experience journey strategy
MVNOs should innately be much better at customer experience, as they are focused on targeted groups about which they should have detailed data. They should be relentlessly focused on driving valuable services and customer success.
FNB Connect and MVNO success
Convergence means that businesses from all industries are trying to expand their offerings and diversify their reach. Mobile network operators (MNOs) are now acting like banks and by doing so, are forcing banks to act like telcos. As part of this convergence, some financial services have launched Mobile Virtual Networks (MVNOs) in partnership with telcos. This move can be seen as an attempt to expand their offerings and, in turn, their market share.
In June 2015, First National Bank (FNB) became the first South African bank to launch a mobile offering for its customers, according to the chief commercial officer at FNB Connect, Shadrack Palmer. The response has been phenomenal thus far. Just ten months after launching, FNB Connect had attracted more than 200 000 active subscribers and already has various awards under its belt.
"FNB customers have taken to the idea of being able to manage their banking and telecoms products in one place," he says, adding that the convergence of these industries is driven by the obvious convenience it affords customers. The bank wanted to successfully integrate FNB Connect into the more established offerings. One way of doing so, says Palmer, is to reward customers for their cellular spend through FNB's eBucks Rewards Programme. This means that customers are paying less for their current cellular usage, he notes.
Palmer outlines how FNB Connect has been integrated into the bank's various digital channels such as the banking app, FNB's online banking and cellular banking. This means that customers can view and customise their FNB Connect package in ways that have not been available in the past. The beauty of this, continues Palmer, is that customers can track SIM usage in real-time using the FNB app or use online banking to manage various SIM cards using a single platform, being able to adjust their voice, data and SMS bundles from month to month depending on their needs. FNB Connect aligns with the bank's strategy to navigate more and more of its customers towards digital banking, with other offerings to bring convenience to their customers mooted by the bank in the future.
This article was first published in the September 2016 edition of ITWeb Brainstorm magazine. To read more, go to the Brainstorm website.