Renewables industry blasts Eskom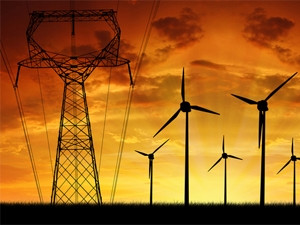 The South African renewable energy industry has come out guns blazing, reproaching Eskom's decision to no longer sign power purchase agreements with private producers after the current round is finalised.
According to a Business Day report, in a letter to energy minister Tina Joemat-Pettersson from Eskom chairman Ben Ngubane, the power utility states it will not sign further power purchase agreements without engagement over the matter.
SA introduced the Renewable Energy Independent Power Producer Procurement Programme (REIPPPP), a competitive auction for renewable energy projects, in 2011. In the auctions held since its inception, bid prices for solar photovoltaic and wind have fallen by 68% and 43%, respectively. REIPPPP has widely been hailed as a great success and possible model for other countries.
By introducing private sector companies into energy generation, REIPPPP has mobilised R195 billion in direct investment and brought 2 145MW into the grid.
However, the power utility is concerned private producers, from which it is compelled by government to buy at prices it does not negotiate, will undermine Eskom's future revenue streams.
It also argues the REIPPPP process was "reaching its limit" due to a requirement to invest in additional grid capacity to support the further integration of renewable energy power plants.
According to the Integrated Resource Plan (2010), 17 800MW of the 2030 energy target is expected to be from renewable energy sources, which may be negated with this decision.
Derailing efforts
Following the decision by Eskom, Johan van den Berg, CEO of the South African Wind Energy Association, says existing wind farms and those already procured will not be affected and the related jobs are secure.
"As an industry, we have been working hard to attract investment, and increase local manufacturing and local content as well as local participation," says Van den Berg.
"Signalling from Eskom that they would like to put a brake on the process has the potential to seriously derail these efforts. We have, to date, weathered the storm of numerous delays in the programme in the knowledge there is a commitment from government to the extension of the programme for the foreseeable future. We look to government to unequivocally reaffirm this commitment."
Van den Berg adds that to date, the industry has not been afforded the opportunity to discuss with Eskom its view on the importance of renewables and would welcome such a dialogue.
"There have been some erroneous statements made by or attributed to Eskom that we have countered on the significant benefits to the country's power supply due to the introduction of large-scale renewables in the REIPPPP. One could hypothesis though that Eskom's reported request to stop the programme is a consequence of our success and a concern of a possible erosion of their business."
Damaging outcome
Meanwhile, the South African Photovoltaic Industry Association (SAPVIA) says Eskom's decision to "derail the further progress of the REIPPPP process makes a mockery of the state-owned utility's recent statement about renewable energy playing an increasing role in SA's unfolding energy mix and its desire to support the sector".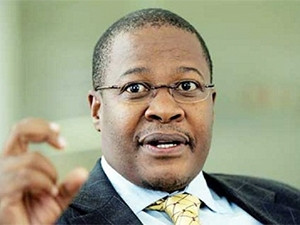 SAPVIA says while this is certainly within the utility's right, such a process cannot unfold effectively without addressing some key questions regarding the structure of SA's electricity supply industry, as well as taking into account recent experiences with power generation projects delivered outside of initial time and budget projections.
"A potential damaging outcome of current discourse is the chilling effect it could have on private sector investment - not only in the REIPPPP sector, but also in other parts of the economy. Hardly an outcome this economy requires when the outlook for SA's economy looks gloomy, considering for instance the recent International Monetary Fund forecast of the gross domestic product dipping to 0.1% for 2016 and increasing slightly to 1% in 2017," the association says.
"As the private sector is not only willing, ready and has been able to deliver in the REIPPPP sector, why is the REIPPPP said to be 'reaching its limit'? If the public sector is not able to create the required grid capacity to connect new power generation plants, why is the private sector not provided an opportunity to contribute towards alleviating this constraint?" says Moeketsi Thobela, CEO of the South African SAPVIA.
"The negative effect on attempts to re-industrialise the South African economy and boost job-creation are all too obvious to see."
Power blackouts
Opposition party, the Democratic Alliance, says Eskom's decision could lead to electricity shortages and blackouts.
"The decision by the board of Eskom to discontinue the signing-on of any power purchasing agreements with independent power producers will suffocate the national power grid and lead to more blackouts in the future as 2 145MW will be excluded," says DA MP Gordon Mackay.
It must also be asserted that Eskom CEO Brian Molefe has no authority to dictate SA's energy policy, he notes, adding this falls squarely within the ambit of the minister. "In any event, this is an about-turn by Molefe, who earlier this year supported the signing-on of IPPs and has now changed his tune based on spurious grounds that this will threaten Eskom's profit margins. This simply isn't true."
Mackay says not only have IPPs been the main source for national electricity stability but they have resulted in the decrease in the cost of electricity from R2.37kW/h in 2013 to R0.77kW/h in 2016, which is a decrease of 67% in two years.