SMS down, but not out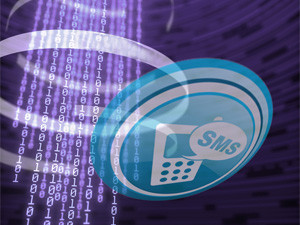 The decline in Vodacom's SMS revenue comes as no surprise, and is largely offset by the steady surge in data usage.
In line with global research company Ovum's October prognosis on the future of SMS, Vodacom's trading update this morning reveals a drop in SMS revenue in SA.
Down 5.6% from last year this time, Vodacom made R777 million in revenue for its mobile messaging service. Contrariwise, mobile data revenue rose 17.2% year-on-year.
Balancing act
Ovum's emerging markets analyst, Richard Hurst, says this is "no shocker" and there will still be a place in the sun for SMS, but operators have a challenging balancing act to perform in terms of counterweighing SMS decline versus data upsurge.
"While there is a place in the communications market for SMS, the rise of smartphones, data and over the top players will erode its place as the end-user's messaging platform."
Hurst says the test operators now face is to even out SMS and data margins. "The proof will be in balancing revenues and margins derived from mobile data versus the margins derived from SMS and voice. It will be a challenging balancing act that operators will have to keep up, in the midst of increasing usage and maintaining margins."
Telco trade-off
Likewise, senior telecoms analyst at IDC, Spiwe Chireka, says the decline in SMS revenue is to be expected. "About a year ago, [industry analysts] had the discussion of what the impact free messaging would have on the market - in particular on SMS usage - and we are starting to see the first tangible impact of [IP-based] messaging services."
Chireka says, however, this is "not a train smash" for Vodacom as there is a trade-off to be made. "As much as SMS is going down, data is going up, so it offsets the financial loss to a large degree."
She says the trend does not go to show that SMS technology and usage will disappear. "There will always be banks and utilities companies that use the technology for notifications, and advertising - but we will see a steady decline in the overall use of SMS, mostly from consumers." In business, she says, there will long be a compelling need for the use of SMS.
The trade-off benefit will continue to lift operators' revenues, says Chireka, "unless data usage starts to drop too, but I don't see that happening anytime soon".
Local cellphone users
There are about 10 million smartphones in SA, according to World Wide Worx. Hurst points out that, with over 48 million mobile connections, it is clear that feature phones still represent a considerable proportion of South African cellphone users.
This, too, he says, is keeping SMS alive. "The best way to smarten the experience for feature phone users is by sending mobile content (like ringtones, etc) via SMS."
In terms of feature phone consumers communicating via SMS, on average (in SA) the use of SMS drops about 40% per user when they adopt smartphones.
So, although the use of SMS is still growing in SA, the rate of growth is dropping, as SMS reaches the top of its product cycle.
Vodacom spokesperson Richard Boorman also cites data as a merit for revenue in light of the declining SMS usage. "I think that you do need to look at this number in conjunction with the much larger increase in data usage, which is where you'll see WhatsApp, iMessage, etc - as well as all the messaging type activity that now happens via Twitter and Facebook. Subjectively it appears that messaging activity is very much on the increase."