True innovation demands right environment, support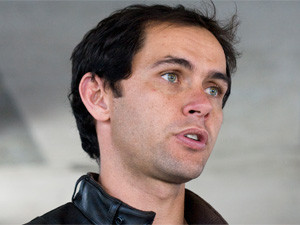 True innovation is only possible within the right environment and with the right level of support.
"You have to create an environment that doesn't accept mediocrity but does accept mistakes." So says Alan Knott-Craig Jnr, CEO of Project Isizwe, who was speaking during a panel discussion around creating ecosystems that promote innovation at the SA Innovation Summit currently under way in Cape Town.
Knott-Craig Jnr described four essential elements to promoting innovation. These being: fear, scarcity, problems and understanding what the business is actually making. Fear of failing or public humiliation gives a business the urgency to make things work, he stressed, continuing that addressing some kind of scarcity - be it capital, infrastructure or resources - really pushes new businesses to innovate and come up with dynamic solutions to problems. The best ideas address and attempt to solve real problems, noted Knott-Craig.
"Finally, it can be easy to forget that businesses make things and these things generate money. Businesses do not make money. The best way to make money is selling people something they cannot live without."
Peter Alkema, CIO of Business Banking at FNB, called on society to encourage aspirant innovators to create apps, technologies and software platforms that can change people's lives. "Technology can be a key lever to drive innovation."
The panellists agreed that improving the current education system and teaching people to pursue innovative endeavours is essential.
Conversations around innovation need to be happening at an early stage, with children in schools, said McLean Sibanda, CEO of the Innovation Hub. "This is about changing the mindset of children. Teaching people that they need to get an education and should be working to create opportunities to provide jobs for others."
For Anita Nel, CEO of Innovus and senior director of the innovation and business development at Stellenbosch University, education is key to changing how society perceives entrepreneurs and entrepreneurship.
"We train our kids to earn wonderful salaries but never teach them to actually pay salaries. We need to make entrepreneurship aspirational. When I was growing up, an entrepreneur was something who didn't have a job and was tinkering away in their garage. This idea needs to change."
Another focus of the discussion was a need for different entities to work together to achieve common goals.
"The future of innovation lies with collaboration. Getting government and business to work together is essential but it is also about getting the people on the ground to participate in the development of new concepts and incubation programmes," said Sibanda. It requires both government and the private sector to come to an understanding about what needs to be done and how different groups can consolidate their skills to promote technological innovation. "Innovation needs to be inclusive."
Dr Sibongile Gumbi, group executive of the TIA, cited a need for strategic partnerships between government and the private sector to achieve tangible progress. "The nimbleness and quick decision- making of the private sector can help to make government more effective in these areas."
Discussing how they would alter the innovation playing field given the opportunity, all of the panellists called for an injection of enthusiasm in this space. One way to do so, according to Gumbi, is to share the success stories that have come out of the businesses and institutions championing local innovation and entrepreneurship.
"It starts with confidence," stressed Knott-Craig. "If you are going to convince anybody to believe that they can compete to global standards, you have to start believing you can do it."