Metrofibre attracts mining magnate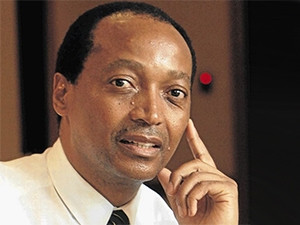 As the fibre land grab continues, Africa Rainbow Capital (ARC), backed by mining magnate Patrice Motsepe, has bought an 18.14% shareholding in Metrofibre Networx.
Metrofibre Networx is a South African-owned and managed open access fibre network and broadband fibre provider, based in Gauteng.
Founded in 2010, the company owns and manages SA's first globally compliant Carrier Ethernet 2.0 open access fibre network. Apart from providing Layer 2 services to over 60 Internet service providers and international telcos, Metrofibre supplies voice and data connectivity products in the enterprise space.
The investment comes as the fibre race in SA heats up with big investors backing fibre companies. Last year, Investec bought a minority stake in Metrofibre's fellow fibre player Vumatel.
Metrofibre is headed by former Absa CEO Steve Booysen, while ARC is a subsidiary of Ubuntu-Botho Investments (UBI), a broad-based black empowerment investment holding company.
UBI was created in 2004 with its main purpose of being Sanlam's empowerment partner. The shareholders of UBI include women's groups, churches, trade unions, youth groups and traditional and community leaders, across all nine provinces. ARC's directors include Motsepe; Johan van Zyl, former CEO of Sanlam; and Johan van der Merwe, former CEO of Sanlam Investments.
Motsepe, a South African, became Africa's first black billionaire in 2009. According to Forbes, he sits at number 1 577 on the overall billionaire's list.
Although the transaction details between ARC and Metrofibre were not disclosed, the latter is looking to raise a total of R500 million in capital to assist in further expansion of its network.
Following the investment by ARC, Sanlam Private Equity remains the controlling shareholder of Metrofibre Networx. Other shareholders are Booysen as well as the management of Metrofibre.
The money will be invested into expanding the current network and footprint in Gauteng.
Metrofibre's reach now extends to Kyalami, Sunninghill, Barbeque Downs, Lonehill, Beaulieu, Heathcliff and Blue Hills estates, Glenferness, as well as parts of Paulshof, Sandton and Rivonia. The company believes it is well-positioned to be the primary fibre supplier to the northern suburbs of Johannesburg.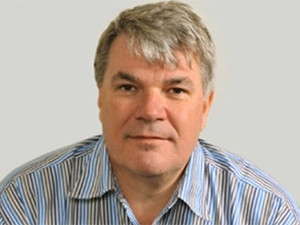 Due to its proximity to Witkoppen Road, Metrofibre also has various projects in Paulshof that will be completed in the next quarter. Expansion on its existing footprint in Rivonia and Edenburg will take place before the third quarter of 2016 and the first estates and residential areas are being installed. On the southern side of Witkoppen, the company is installing fibre at various estates and office parks in Douglasdale.
"Metrofibre is a growing business with an excellent customer base and an unrivalled quality network that is continuing to expand into key areas throughout Gauteng," says Booysen, executive chairman and CEO of Metrofibre Networx.
"We believe that through our new partnership with African Rainbow Capital and the capital injection their investment into our business provides, we will be able to further grow and expand our network and service offerings. It also enables us to continually innovate and invest in these stated network expansion plans."
Metrofibre says it sees extensive opportunities in new developments in fibre, as well as the expansion of fibre into areas where no telecommunication infrastructure exists.
"We do not believe the market is saturated and we believe we have a unique value proposition that provides the consumer choice and flexibility when selecting a fibre supplier," Booysen notes.