#GuptaLeaks: SAP 'strongly rejects' R100m bribery claims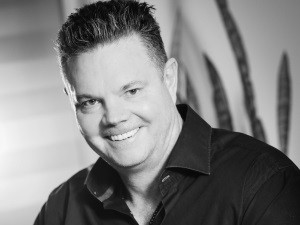 German software giant SAP has rejected claims it paid a Gupta front R100 million "kickbacks" for it to access lucrative state contracts.
This is after a report by AmaBhungane and Scorpio, which claims that in August 2015, SAP signed a "sales commission agreement" with a small Gupta-controlled company that specialises in selling 3D printers.
It points out the terms suggest a thinly disguised kickback arrangement: if the Gupta company were the "effective cause" of SAP landing a Transnet contract worth R100 million or more, it would get 10%.
In the year to follow, the report adds, SAP paid the company, CAD House, a whopping R99.9 million, suggesting SAP used the Gupta influence network to drive sales of a billion rand to Transnet and other state-owned companies, the report adds.
It also notes there is no evidence CAD House had any experience marketing or selling SAP software. And CAD House appears to have been used as a front, both to distance the transaction from the Guptas and to launder the proceeds to them.
The Daily Maverick's investigative unit Scorpio and amaBhungane, an independent investigative unit, revealed they had access to between 100 000 and 200 000 e-mails and documents belonging to the Gupta family which they have branded the #GuptaLeaks.
They hope to eventually place the full #GuptaLeaks on a platform accessible to the wider media for further investigation.
The alleged close ties between the Guptas and president Jacob Zuma have drawn widespread criticism, with accusations the family used its "proximity" to the president to offer Cabinet positions.
SAP is a German multinational software corporation that makes enterprise software to manage business operations and customer relations. Last year, its revenue stood at EUR22.06 billion.
Forbes ranks SAP as the third biggest software company in the world behind Microsoft and Oracle respectively.
In a statement sent to ITWeb following the damning accusations, SAP says: "SAP strongly rejects allegations of kickbacks recently made by some South Africa-based media. The accusations made around the use and payment of sub-contractors are unfounded and unsubstantiated."
Brett Parker, MD of SAP Africa, says: "SAP is dedicated to conducting every aspect of our business responsibly and in accordance with the highest global compliance and legal standards. As part of its day-to-day business, SAP South Africa engages various sub-contractors, SMMEs and partners, and it has always been and will continue to be SAP's policy to partner with a wide pool of organisations that qualify for our partner programme, if those organisations successfully meet the exacting criteria of our comprehensive global due diligence and certification processes.
"SAP has taken strong exception to the reports issued in the media today, and is investigating various possible actions."
This is not the first time SAP has been embroiled in corruption allegations. In February last year, the company agreed to pay nearly $3.9 million to settle US Securities and Exchange Commission civil charges over a former executive's scheme to bribe Panama government officials in order to win lucrative technology contracts.