Altron fast-tracks Nyati's appointment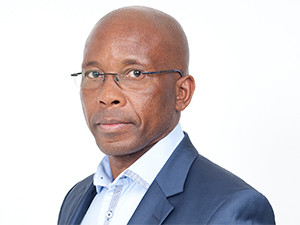 JSE-listed Altron is fast-tracking the appointment of ex-MTN South Africa CEO Mteto Nyati as its CEO.
Earlier this month, Altron announced that Nyati was replacing Robbie Venter as the CEO of the company. It said Nyati would bring a wealth of experience to the group when he joins at a date no later than 1 July 2017.
However, in a statement published today, the JSE-listed company says Nyati will assume the position of Altron chief executive with effect from 1 April 2017. Venter will work closely with Nyati during his handover period and the board looks forward to Venter's ongoing participation as a non-executive director on the Altron board.
Following the announcement of Nyati as new CEO, Altron shareholders have since voted in favour of a new strategy for the group that will see the Venter family give up control of the company after over 51 years.
The group has for some time been planning to change its control structure, to shift it from a family-controlled and -managed business to independent management.
Robbie Venter has been CEO of the company founded by his father, Bill Venter, since 2001 and will remain on the board as a non-executive director.
Nyati joined MTN as group chief enterprise officer in October 2014 and took over as CEO of MTN South Africa in July 2015. Before that he was Microsoft's MD for the South African operations and before that director of IBM global technology services at IBM South Africa.