City Of Cape Town modernises its public safety radio network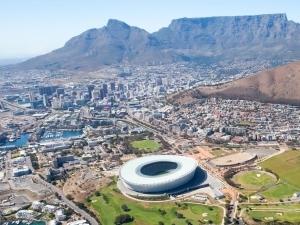 City Of Cape Town
Cape Town is South Africa's oldest city, its second-most populous and an important contributor to national employment. It is the legislative capital of South Africa, the administrative and economic centre of the Western Cape, and Africa's third-biggest economic hub. City of Cape Town provides a wide range of civic services to over 3 million citizens within the city. Services include metropolitan policing, traffic and transportation, law enforcement, emergency services, housing and utilities.
Being a technology innovator in its sector, City of Cape Town was the first organisation in Africa to deploy a Motorola Solutions DIMETRA TETRA network in 2000 to provide radio coverage over the Cape Metropolitan Area (CMA). It upgraded that network to the DIMETRA 6.2 system release in 2011, but user numbers have since spiralled; the 6.2 system could no longer support the latest software and it did not offer geographical redundancy. Therefore the city decided to upgrade to a DIMETRA 8.2 system.
The DIMETRA IP 8.2 network provides reliable and secure radio communications for Public Safety to more than 13 000 City of Cape Town users, as well as to a further 2 500 external users from surrounding municipalities, including the South African National Parks and Emergency Medical Services of the Provincial Government. The city has retained all the features it was utilising on the 6.2 network, but can now run the latest software and benefit from the enhanced features and applications such as the full geographical redundancy and agency partitioning that the 8.2 system can offer; this ensures continuity of coverage, even if the main switch is rendered inactive by power outages or major incidents such as fires or floods.