Octotel expands R50m Cape fibre network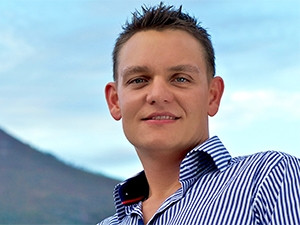 Cape Town-based open access fibre provider Octotel is in the last stages of completing its network rollout from Sea Point to Three Anchor Bay.
The company is also set to expand its network to Mouille Point and Bantry Bay in the next two months. Construction of the network started in the second half of 2015.
The company is investing R50 million to roll out fibre in the city.
Octotel says fibre is the fastest technology for Internet access, adding that ADSL is an old technology that runs on copper infrastructure, and is limited to 10Mbps.
"Our focus is on connecting apartment buildings, with a target of 15 000 homes in the Sea Point area this year. We're seen exceptional demand for fibre services along the Atlantic Seaboard and orders are rolling in through our five ISP [Internet service provider] partners," says Joe Botha, CTO of Octotel.
"We've passed over 3 000 homes with our open access fibre network now. We count 'homes passed' as homes which are ready to connect and waiting for orders."
There are five ISPs offering services on the Octotel network: Web Africa, Cool Ideas, RSA Web, Vanilla and PC Network.
Octotel offers four line speed options: 10Mbps, 20Mbps, 100Mbps and 1Gbps. Most of the packages have a month-to-month contract option and there is a R1 710 installation fee.
"Pricing starts at R429 per month for a 10Mbps capped service, with a 100Mbps uncapped service at R999 per month being one of the most popular products on the network," says Botha.
Octotel rolls out its fibre network in partnership with the community and local ISPs, using an open access business model.
"We are an independent fibre provider that provides line rental services to ISPs on a fully vendor-neutral basis," Botha adds.
Octotel was started by Botha and Michael Pollock. Botha has been building and running companies in the telecoms sector for 16 years. He is also behind opt-out registry TrustFabric and near-field communication app Gust Pay.
Botha has co-founded and sold two ISPs as well as Teraco, SA's first vendor-neutral data centre provider. He was chairman of the Wireless Access Providers' Association for three years and served on the management committee of the Internet Service Providers' Association.
Pollock has a background in accounting and finance, with experience in managing large corporate accounts and various global trading platforms.