Viber adds encryption to messages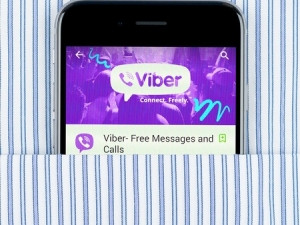 Messaging app Viber will soon add end-to-end encryption to all messages on its service. The company says the feature will be available globally over the coming weeks on the latest version of Viber, across all devices for Android and iOS as well as PCs and Mac desktops.
"We take our users' security and privacy very seriously, and it's critical to us that they feel confident and protected when using Viber," according to Michael Shmilov, Viber COO.
"Because of this, we have spent a long time working on this latest update to ensure our users have the most sophisticated security available and maximum control over their communications. We will continue to make this an ongoing priority as digital communication evolves."
The company says the update includes strengthened security in every voice or video call, message, video and photo, in both group messages and one-to-one communication.
The messaging app, which has more than 711 million unique users worldwide, is following in the footsteps of rival, WhatsApp, which earlier this month began encrypting all communication within its app by default.
Hide and seek
As part of this update, Viber has included a 'Hidden Chats' feature, allowing users to hide specific chats from the main screen so no one but the user knows they exist. These chats can only be accessed using a four-digit PIN (or a fingerprint option for iOS users), providing an optional additional layer of privacy to users' personal communications.
Users will be notified of a message in a hidden conversation without the text of the message, or who it is from, appearing on the screen. The feature is also not bi-directional ? meaning if one user hides the conversation nothing will be changed on the recipient's side.
The new version also has a 'Delete' feature, which allows users to delete messages on a recipient's phone even after they have sent them, whether the person has seen it or not. The company says this demonstrates "Viber's increased focus on putting its users in control of their privacy and personal communications".
Lock colours
Users will automatically be protected by end-to-end encryption in all communications on their smartphone once they have upgraded to the latest version of Viber, v6.0 or higher. Users who are also using Viber on an iPad, Android tablet or desktop will be prompted to re-connect it to their phone using a QR code.
All communications will also come with an additional layer of security through account verification. Users will see a colour-coded lock on the right hand side of the screen indicating the level of security.
A grey padlock icon will appear to show an end-to-end encrypted conversation. Tapping on this icon will display a tooltip letting users know messages sent by the participants are encrypted.
Users also have the option of manually authenticating their contacts by selecting that they are 'trusted'. This means the selected contact's authentication key will be monitored for future changes so users can be certain they are talking to the right person at all times. In this case, a green lock icon appears and tapping on it will display a tooltip letting users know messages sent by the participants are encrypted and the contact is verified.
If there is a problem with the authentication key of a previously trusted user, the padlock will turn red. The breach may simply mean a user has changed their primary phone, but it can also indicate a 'man-in-the-middle-attack'. To solve a possible breach state, the participant needs to be re-trusted.