Growing app
The era of 'App 2.0' is here. New tech and new thinking combine to bring users more unique, more inventive smartphone and tablet apps.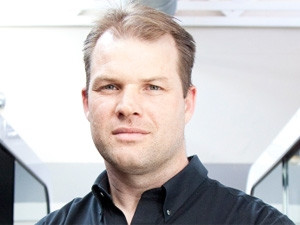 The new world of tablet and smartphone apps may be just a few years old, but South African companies' app development strategies are maturing rapidly, integrating more tightly with core business operations, adding more value to the user, and, ultimately, combining to give local consumers an array of diverse apps.
As new consumer-facing apps enter the app stores on a daily basis, enterprises are finding new ways to apply the principles of success to their workforce - to enable remote working, increase productivity and improve collaboration and employee engagement.
Alwyn Van Niekerk, business unit manager for app development at Business Connexion, says as consumers become increasingly comfortable with apps and touch-based interfaces, companies are discovering interesting ways to engage with employees and customers with interactive, custom-made apps.
Van Niekerk's team has developed useful innovations like the Transunion DealerGuide app, which enables a user to stand in front of a used car they're considering purchasing, and instantly pull up the book value of said car, and full insurance and claims history, for instance.
Another example, Kids Aid, gives parents a comprehensive guide on what to do in an emergency - with elements like interactive decision-trees, voice-guided walkthroughs for CPR, and location of the closest hospitals.
"That's where we're seeing the sweet spot - in organisations making their data available to clients in new ways, allowing people to start engaging with it," Van Niekerk says.
Winning hearts
Often, this is data that - without the medium of an app - would be difficult to render to the audience. Prezence Digital CEO Prakash Patel says the focus now is certainly on 'getting it right', rather than just building an app because everyone else is.
That home screen where the app sits is the most valuable piece of real estate you can find - more valuable than any billboard anywhere.

Prakash Patel, Prezence Digital
He explains the importance of a company's app strategy being relevant to its audience, and tightly linked with its core business.
"That home screen where the app sits is the most valuable piece of real estate you can find - more valuable than any billboard anywhere," he says, adding that unless a company 'wins the heart' of the customer with the initial experience of the app, they will simply uninstall it and probably never return.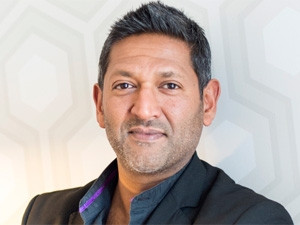 The Prezence-built Ster-Kinekor app has now seen over a million downloads, a massive success that Patel attributes to rich functionality and well-packaged usability - like watching movie previews and booking seats.
Another of its local creations, Real Time Wine, received global acclaim this year by being nominated for a Webby Award, next to Pinterest. This addictive app invites users to review the wine they're drinking, rate it, and view other recommendations and reviews.
But building feature-rich apps for every mobile operating system can be a costly exercise. Patel says that, depending on the complexity, app development can run anywhere between R200 000 and R1 million per app, per platform.
This leads Johnathan Brandt, technical manager at The Training Room Online, to advocate the benefits of utilising the platform-agnostic HTML5 coding standard in key areas of app development. With purely native app development, he argues, costs are multiplied three or four times over.
Interactivity
Due to its widespread adoption over the past year or so, Brandt says HTML5 is stable, evolves quickly, and maximises mobile device capabilities.
"'Write once, deploy everywhere' is the motto," he says.
Brandt and his colleagues develop a number of e-learning apps used internally for training purposes among local companies. He says the app medium has fundamentally changed the nature of e-learning - bringing far greater levels of interactivity and enjoyment to the learning experience.
He also points out strong use-cases for apps in other 'employee-facing' areas - like giving remote sales staff live updates on changes and additions to product suites.
Business Connexion's Van Niekerk says the demand for apps among South African corporates shows no signs of slowing down, and he expects to see 20% annual growth for the coming few years.
The knock-on effect is the strain that faster development cycles place on the classical models of software development. "Getting the fundamentals correct - from initial requirements, to design, to build, test, release (for instance, the nuts and bolts of source code repositories) - is more important now than ever before," Van Niekerk says.
Write once, deploy everywhere' is the motto.

Johnathan Brandt, The Training Room Online
In the brave new world of apps, it's clear only the most agile companies, with the most unique and useful apps, will succeed in securing users' attention.
First published in the October 2013 issue of ITWeb Brainstorm magazine.