Bytes Document Solutions boosts MPS delivery with key appointment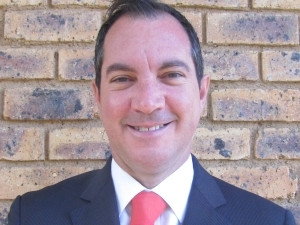 With the increased focus on the delivery of managed print services (MPS) to meet burgeoning market demand, Bytes Document Solutions (BDS) has appointed James Kelly to the position of MPS manager.
Kelly brings extensive experience in the Xerox environment, having spent some 16 years in roles closely related to the vendor. That includes a decade working with Xerox Emirates, based in Dubai, where he held various senior management posts, most recently as sales director leading the direct and indirect sales operations for the United Arab Emirates (UAE).
In the new role, Kelly is responsible for managed print services strategy, including MPS sales and marketing support for BDS direct and indirect channels.
He says the Xerox MPS offering is ever-evolving, as are BDS's customer needs and the landscape in which they operate. "In this new position, I will help ensure that the breadth and depth of the Xerox MPS offering is localised and delivered in a similar manner to which it is provided anywhere in the Xerox world," he notes.
As sales director in the UAE, Kelly says he was responsible for the MPS division, which was a benchmark operation among Xerox Middle East partners and industry competitors. "As clear market leaders," Kelly adds, "We were proud recipients of the Sheikh Khalifa Excellence Award and also secured multiple Dubai Quality Awards."
This is invaluable experience which will be brought to bear in growing the local market for a service which delivers cost reduction, operational efficiencies, productivity gains and provides a roadmap for ongoing optimisation with Xerox Next Generation MPS.
"In South Africa BDS has delivered MPS successfully since 1990," he says. In this role, I intend to build on that success while adding new ideas and international experience to add increased value for BDS, our partners and most importantly, our customers."