Telkom blindsides unions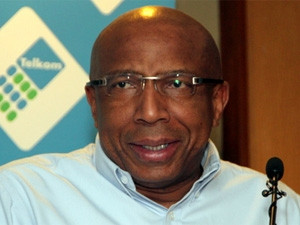 Unions are up in arms over news that Telkom wants to get rid of as many as 1 000 managers and cut its almost 21 000-strong workforce by a third over the next five years.
While rumours had been circulating that managers would be asked to voluntarily leave the company, CEO Sipho Maseko's statements to Bloomberg about his aim of trimming employees by 7 000 in the next five years came as an unwelcome New Year's surprise to labour unions.
According to the news wire service, Maseko said he may "fire" as many as 1 000 managers and needs to cut Telkom's around 21 000 employee base by almost a third over five years in a bid to turn the flagging company around.
"I've cancelled all of the bottled water, people are not happy; I've cancelled Christmas lunches, people are not happy," Maseko is quoted as saying. "They'll be saying that some of the proposals around cost cuts are too aggressive."
Telkom's official statement on the issue, sent in response to questions seeking to confirm the Bloomberg article, is that it has yet to take a decision on trimming its employee base.
Cost pressure
The company, which last reported flat revenue and normalised operating expenses gaining 2.4% in the first six months of the year, says it is "always reviewing its business operations with the goal of reducing costs and ultimately developing a more commercially sustainable business".
The telco adds it has, in recent months, taken several steps towards improving the business' performance and has reaped low-hanging fruit, but there is still more to do and achieve.
"There is an urgent need for Telkom to address its cost base, including its human capital requirements, as it substantially and directly impacts the company's performance."
Telkom adds it has reviewed trimming staff costs, and "proposals regarding the approach to be implemented are still under consideration". The operator says, as no decision around cutting staff has been reached, none has been implemented and it is committed to engaging with all relevant stakeholders before any implementation.
No way
However, unions have vowed to block any bid by Telkom to trim even more jobs after it last year accepted voluntary retrenchment and early retirement applications from 1 500 staff.
Unions and Telkom are set to meet in the next few weeks to discuss the matter, but Maseko's statements to Bloomberg - made before unions were consulted - have led to a loss of trust between the parties and soured a relationship that was just getting back on track.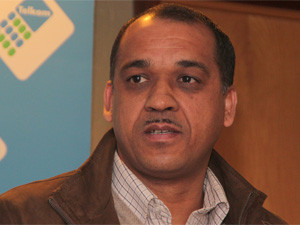 Last year, Telkom finally managed to implement a wage deal affecting 16 000 bargaining council employees after months of stalled negotiations, allegations it was negotiating in bad faith, and threats of strike action.
The wage offer, which aims to sort out an historical salary disparity, will see Telkom's wage bill grow around 6.8% a year. It applied to all bargaining unit members after the South African Communications Union (SACU) joined the Communication Workers' Union (CWU) in inking the offer.
SACU president Michael Hare says the relationship between Telkom and the union had improved up to the end of 2013, but it has started off this year on a sour note. He says it is likely that 1 000 managers will be cut through a voluntary process, which, it is rumoured, will take place in the next two months.
Solidarity spokesman Marius Croucamp adds: "We cannot say we have a trust relationship at this stage." He says the news of possible job cuts is a terrifying thought with which to start the new working year and comes just after the ruling party - the African National Congress - pledged to create millions of jobs as part of its election manifesto.
Telkom is about 40%-owned by the state, while the government's Public Investment Corporation owns around another 11%.
Croucamp says unions will dig in their heels when it comes to job losses, a sentiment echoed by Hare.
SACU - Telkom's second-largest union - will not stand for a voluntary process because this signals the start of yet another retrenchment round, says Hare. Last November, Maseko - speaking at its interim results presentation - would not rule out future retrenchments, saying "nothing is off the table".
Last chance
Telkom must cut more expenses internally, and would also put pressure on its supplier base to "eat" into inflation and provide discounts, said Maseko. He added, if Telkom does not cut more out of its cost base, it is in "deep trouble" as its revenue growth is flat.
Hare says the operator has been cutting costs and has eliminated aspects such as giving each staff member R170 for a Christmas lunch, long-time service award lunches and bottled water. However, Croucamp questions how much Telkom can cut before customer service is eroded and infrastructure is not maintained.
"They cannot afford another strategic blunder... There are no further chances. If they get this wrong, the company is gone," says Croucamp, referring to Telkom's failed Nigerian foray, its decision to sell Vodacom, and the collapse of the KT Telecoms deal that would have given it a R3.3 billion cash injection.
Hare says rumours of management cuts were circulating last year, but the additional 7 000 job losses was news to the union. He says SACU has asked for a meeting and will not allow Telkom to cut posts without a fight. "We have members on both sides of the bargaining chain."
Telkom cannot afford to cut back on its staff because of its extensive infrastructure, says Hare. "We're already understaffed as it is." He adds the only solution open to it, should it trim its workforce, is outsourcing.
Attempts to source comment from CWU were unsuccessful.