Bytes launches game-changing, home-grown 'as a service' biometric solution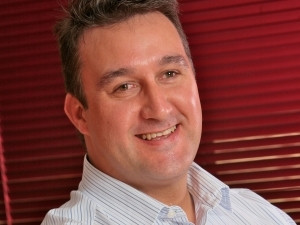 Bytes Systems Integration has launched BioVault, an innovative cloud-based biometric solution. Nick Perkins, Divisional Director: Identity Management at Bytes, says the new service has been developed and hosted by Bytes to enable a broad range of financial services providers access to the power of biometrics - without the risk of an upfront capital investment.
Offered as an on the cloud-based service model, BioVault will allow companies to rent devices for capturing biometric information, as well as demographic information, a photograph, a signature and relevant documentation. All of this information is encrypted and stored centrally in Bytes data centres within South Africa's borders. Once an individual is enrolled in the BioVault, the information can be used to facilitate further financial transactions with the same individual because it is securely linked to his or her biometrics.
"Biometrics offer the best way to identify people safely and help reduce fraud," says Perkins. "But a fully-fledged biometric solution represents a sizable upfront capital investment, the risk of choosing the wrong technology and the burden of ongoing maintenance and support. BioVault provides a compelling alternative because it offers a ready-made solution that can be implemented fast, and paid for on a consumption basis, as a purely operational (rather than capital) expense. Most CFOs prefer incurring operational rather than capital expenses."
At the same time, the stored biometric information hosted by Bytes will begin to provide a reliable database that will make it increasingly difficult for fraudsters to operate. Perkins explains that fraudsters and fraud syndicates operate systematically, opening multiple accounts using false identity documents across many financial services companies. By leveraging BioVault's biometric information, it will become easy for the system to identify an individual who is using multiple sets of identity documents.
In this way, BioVault will offer a solution to the problem of misrepresentation, which plagues many industry sectors. While banks are now permitted to link identity with biometric information by linking to the Home Affairs National Identification System (HANIS), this option is not available to other members of the financial services sector, such as retailers and telecommunications providers, or companies in other sectors.
"BioVault offers a solution for any company or organisation that needs to obtain and store biometric information for employees, customers or even citizens in order to facilitate better, more secure delivery of services," Perkins says. "While many organisations see the value of biometrics, many are wary of the capital expense and management time it can represent using traditional IT models," Perkins notes. "BioVault removes these challenges by offering a fully biometric solution as a service - essentially an electronic safety deposit box containing all the information a company holds on an individual. As such, it also represents a significant advance in the fight against organised crime."
"Incorporating the biometric devices in a hardware as a service approach further facilitates the ability to ease the impact of capital outlay in favour of a managed services operational expenditure model that suits most financial officers," concludes Perkins.