BEE partner seeks Cell C liquidation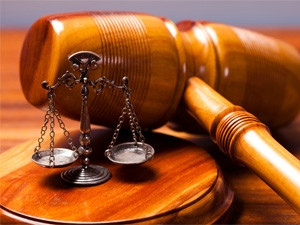 Cell C's black economic empowerment (BEE) partner, CellSAf, has filed papers in the South Gauteng High Court in an attempt to begin liquidation of Cell C's holding company, a move that could disrupt the telecoms operator's planned recapitalisation.
Mazen Abou Chakra, chief legal officer and deputy CEO of Cell C's major shareholder, Oger Telecom, confirmed in a statement to ITWeb that CellSAf had filed papers "for a winding up of 3C Telecommunications" but the application is not an urgent application.
Cell C announced its recapitalisation plans on 10 December 2015, with the expected effective date of the restructuring being 1 June 2016.
The deal would see JSE-listed Blue Label Telecoms invest R4 billion to gain approximately 35% of Cell C's total issued share capital. The restructuring would also see Cell C employees gain 30% of the telco at a cost of R2.5 billion, while Cell C's current shareholder, 3C Telecommunications, would have its holding severely reduced.
At the moment, Cell C is 100% owned by 3C Telecommunications, which in turn is 60% owned by Oger Telecom South Africa, a division of Saudi Oger; 25%-owned by CellSAf; and 15% by Lanun Securities SA, which is a subsidiary of Saudi Oger.
If successful, the restructuring will result in 3C Telecommunications' stake in Cell C being reduced to 35%, which would leave CellSAf owning just 9% of that 35%.
'No merit'
"We believe the application not only has no merit, but is also frivolous, vexatious and an abuse of court processes. It is being vigorously opposed by 3C Telecommunications," according to Chakra.
"The application appears to be an effort by certain individuals in CellSAf, who are acting solely in their own interests, to derive a benefit for themselves without due consideration of the harm the application may cause to the interests of CellSAf shareholders generally."
Cell C told ITWeb it cannot comment as this is "a shareholder matter" but Chakra says the application has no effect on the business of Cell C.
Dobek Pater, MD of Africa Analysis, says the potential impact on the recapitalisation and the Blue Label deal now depends on the outcome of the court case.
"The court could potentially order 3C to be placed under business rescue. I don't know what the process would be if 3C were liquidated; for example, would the company's assets be placed on auction or a suitable buyer looked for? This could still present Blue Label with an opportunity, although it may decide to walk away from the transaction if the legal process proves to be protracted," he adds.
Pater says CellSAf's motivations are probably linked to its investment being diluted by the recapitalisation and says CellSAf could "also possibly negotiate a higher stake in 3C Telecommunications for itself, post-recapitalisation".
Debt spiral
The Business Day quoted the CellSAf court papers as saying 3C Telecommunications was "both financially and commercially insolvent, and is unable to pay its debts".
CellSAf also claims that even after the Blue Label transaction, 3C's liabilities will still exceed assets by more than R15 billion. CellSAf's court submission reportedly estimated an operating loss of R2.3 billion for Cell C in the 2014 financial year and a loss of R3.8 billion for 2015.
Last year, Cell C said the proposed restructuring of the company's capital would see it reduce its net debt from what it said was "in the high double-digit numbers" to a "very manageable maximum of R8 billion or less", with plans to further reduce the debt over the next 12 months.
Chakra made no comment on Cell C's debt issues but said the company's audited financial statements for the year ended 31 December 2015 are being finalised and "will be communicated once available".
CellSAf was reportedly not consulted on the Blue Label recapitalisation deal and claims a memorandum of incorporation stipulates the support of 86% of Cell C's shareholders is needed on major transactions.
Chakra, however, says both the boards of 3C Telecommunications and Cell C approved the recapitalisation plan on 29 December 2015.
"It is progressing well and once completed will significantly improve Cell C's sustainability and enhance the company's empowerment credentials."
Chakra also confirmed CellSAf did apply for an urgent application to stop a board meeting of 3C which was convened to approve the transaction.
"The urgent application was struck off the roll, with costs."