Android One expands to six African countries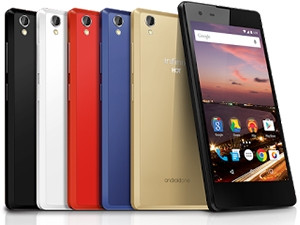 The Android One initiative, aimed at boosting sales in key emerging markets through cheaper prices and better quality software, has been extended to six African countries: Nigeria, Ghana, Ivory Coast, Kenya, Egypt and Morocco.
Android One works closely with phone and silicon chipmakers in different markets to share reference designs and select components. A phone is then released to market that has superior processing power, the latest Android operating system and an affordable price point.
In Africa, Android One teamed up with Infinix, a Hong Kong-based company that launched in 2013. It is touted by Android as one of the "fastest growing smartphone brands in Africa". Its Web site states it has manufacturing centres in China, as well as local subsidiaries in 60 countries.
The Android One Infinix HOT2 is available on the Nigerian e-commerce site, Jumia, for 19 500 Nigerian Naira (R1 273).
The device features a quad-core MediaTek processor with 1GB memory, dual SIM support, extended battery life, expandable storage and comes in five different colours.
Caesar Sengupta, Android VP of product management, says in a blog post: "Of the more than 50 million Nigerians who use the Internet, 95% do so on a mobile device... However, simply having an Internet connection isn't enough. It's important that people getting started with the Internet have a great, reliable, and relevant experience right away. This can be a challenge in places where local content may be limited, connectivity slow or intermittent, and quality phones costly."
As part of the Android One programme, for people who already own a smartphone in these countries, they will be able to download a streamlined version of Google Search. This will provide a faster experience on low RAM phones, says Sengupta.
Video boost
YouTube Offline will also be extended to Nigeria, Kenya, Ghana and Egypt within the next few months.
This feature allows YouTube users to store videos offline for up to 48 hours for watching when signal is slow or non-existent.
In December last year, the offline video playback feature was launched in India, Indonesia and Philippines.