Mxit user base slumps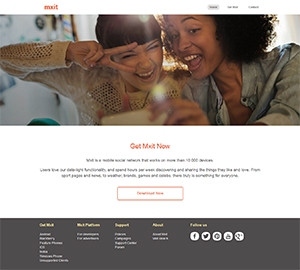 Mxit's user base has dropped dramatically in the past year, from 4.9 million monthly active users in 2014, to 2.7 million in 2015.
This is according to the 2016 SA Social Media Landscape report from World Wide Worx and monitoring company Fuseware, released earlier this week.
Responding to the news, Mxit has repeatedly pointed to a statement from CEO Francois Swart released to partners in March. In the document, he critiqued media representation of Mxit's metrics, stressing the mobile social network has "88 million registered users globally," and "our users continue to be the most engaged of any social media, and spend more than 90 minutes per day on the platform".
Smartphone-swamped?
The slide in monthly active users of Mxit, which prioritises availability on a broad range of feature phones as well as smartphones, coincides with a steady rise in SA's smartphone penetration.
Internet connections via smartphones in SA have increased from 23 million in 2014 to 28 million in 2015, and are expected to grow to 34 million by 2016, according to PwC's Entertainment and Media Outlook 2015-2019 report.
Smartphones offer users a wider range of social networking options, including access to photo-sharing app Instagram, which the Social Media Landscape report reveals to be the fastest-growing social network in SA. Instagram is growing at a rate of 115% per year in SA, according to parent company Facebook.