Vodacom to raise R2.8bn in Tanzanian IPO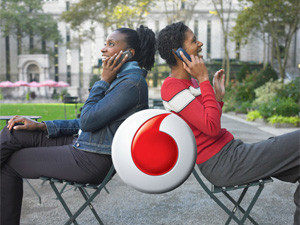 Vodacom plans to raise R2.8 billion when it lists Vodacom Tanzania on the Dar es Salaam Stock Exchange (DSE).
The group confirmed in a statement that the Capital Markets & Securities Authority (CMSA) in Tanzania has approved Vodacom Tanzania's prospectus ahead of its initial public offering (IPO).
Following an extra-ordinary meeting on 27 February, the CMSA approved the telco offering 560 million shares to the public at 850 Tanzanian shillings (R4.99) per share.
This after the Parliament of Tanzania last June passed the Finance Act, 2016, which amended listing requirements under the Electronic and Postal Communication Act and made it mandatory for licensed telecommunications operators to list 25% of their authorised share capital on the DSE.
The CMSA has valued Vodacom Tanzania's 25% stake at Tzs 476 billion (R2.8 billion).
"Details of the IPO, including when and how eligible potential investors will be able to subscribe for Vodacom Tanzania's shares, will be announced in due course," Vodacom says.
The South Africa-based company is currently only listed on the Johannesburg Stock Exchange.
Vodacom Tanzania was launched in 2000 and is the group's second biggest market, with 12.4 million active subscribers as at 31 December 2016.
Mobile money service M-Pesa is popular in the country and has close to nine million active users.
Vodacom also has operations in Mozambique, Lesotho and the Democratic Republic of the Congo.