ICASA names Willington Ngwepe new CEO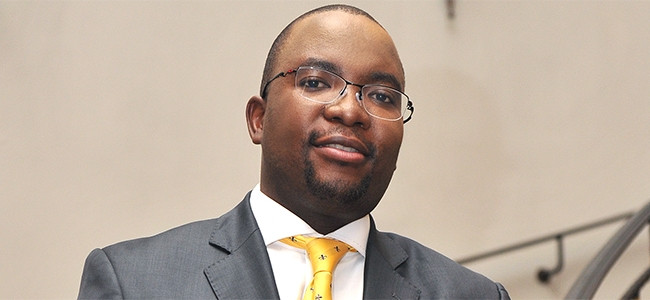 The Council of the Independent Communications Authority of SA (ICASA) has appointed Willington Ngwepe as its chief executive officer.
Ngwepe has been acting Chief Executive Officer for ICASA since 7 July 2017.
He joined ICASA as a chief operations officer in September 2014. The information regulator says in this role, Ngwepe has been part of the ICASA leadership team that oversaw the implementation of ICASA's organisational realignment in 2015.
He was also responsible for organisational delivery across all the Authority's regulatory functions.
"The Council is excited about the appointment of Mr Ngwepe and we have full confidence in his leadership and management skills," says ICASA's acting chairperson, Paris Mashile.
"He is indeed the ideal incumbent to usher ICASA into the new phase as we tackle some of the burning issues such as the high cost of data, spectrum-related projects and so on. He lands on solid ground, as prepared by his predecessors; and he can only succeed. We would like to encourage him to continue doing a sterling job in leading the organisation since his appointment as COO and subsequently as acting CEO from July 2017."
The Council of ICASA believes that Ngwepe's experience - both prior and during his recent years with ICASA - his knowledge of the Authority and his demonstrable leadership capabilities and stakeholder centric approach, has equipped him to provide the administrative leadership the Authority needs to successfully execute its mandate for the realisation of a truly inclusive digital society.
Ngwepe holds a B.A (Law), LLB and LLM (Communications Law) degrees from the University of the Witwatersrand as well as LLM (Tax) from the University of South Africa.
He has also completed a number of certificate programs including the Certificate on Leadership in Development (Kennedy School of Government - Harvard University) June 2015; and the Vodacom Advanced Executive Program - UNISA School of Business Leadership 2008.
In August, ICASA announced the departure of Pakamile Pongwana as its CEO following a precautionary suspension pending an internal disciplinary process.
Pongwana joined a long list of CEOs and acting CEOs that have led the regulator over the past 15 years.