OTEL opens first retail outlet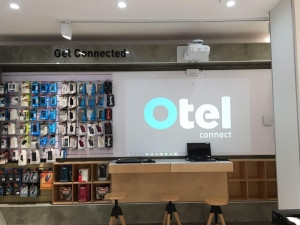 Local independent telecoms provider OTEL has opened its first retail store in partnership with Vodacom.
The VOIP provider's first store was this month launched at the Menlyn Park Shopping Centre in Pretoria.
The OTEL Connect Store will be South Africa's first co-branded OTEL and Vodacom walk-in retail outlet.
"The OTEL Connect Store recognises that people may have different telecoms needs at different times of the day. We can advise them of the available voice and data options for when they're relaxing at home, working remotely, seeing clients, or within the traditional office environment," according to Rad Jankovic, CEO of OTEL.
"Our solutions experts have access to the region's biggest in-shop video wall and touch-screen audio-visual devices to help them easily explain everything that's hot in telecoms right now, from cloud storage, to high-speed fibre," Jankovic adds.
OTEL has also created a mirror online store of the bricks-and-mortar outlet.
Jankovic says local fixed, mobile and VOIP users have a choice of a couple of fixed-line providers, several cellular networks and dozens of VOIP operators, which can potentially be confusing for the consumer.
"OTEL is now able to build a product offering around a client's budget, voice and data requirements and location," explains Jankovic.
From a modest operation in 2008, OTEL is today a licensed business-to-business provider of VOIP and broadband infrastructure-as-a-service solutions. Its nationwide network offers telecoms options to consumers, small, medium and micro enterprises, as well at the small office and home office market.