ICASA promises more bite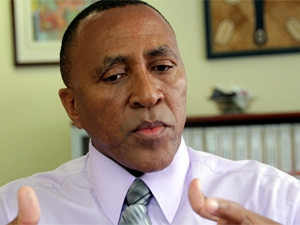 SA's heavily-criticised communications regulator will soon unveil a new strategy that seeks to focus specifically on areas in which it can make a difference to both consumers and the industry.
The Independent Communications Authority of SA's (ICASA's) newly-appointed CEO, Pakamile Pongwana, says its new approach will be presented to its council next week, after which it will be unveiled to stakeholders.
Pongwana says as his tenure is only three years, he does not have the luxury of taking 12 months to restructure ICASA. Pongwana is former head of regulatory affairs at Vodacom and took over as CEO of ICASA as of 1 November, succeeding Themba Dlamini, whose tenure ended last month.
Running late
ICASA did not perform well in the 2012/13 financial year, and is "more or less" behind in the current year, says Pongwana. He notes the body was pulling against itself, a situation that must be remedied if it is to engage constructively with the department [of communications].
Last month, its failure to curb fruitless and wasteful expenditure, missed targets, and under-spending once again drew the ire of Parliamentary Portfolio Committee members, who accused the authority of lagging behind other African authorities.
During that meeting, it was revealed that ICASA missed 67% of its 45 targets, and only spent 85% of its budget.
ICASA had a tendency to overextend itself, explains Pongwana. In addition, many targets were also dependant on its parent - the Department of Communications - which had to set regulatory processes in place before it could move ahead.
Sharper focus
ICASA's new approach will be to focus only on what industry needs to have done, and what issues are problematic for consumers, says Pongwana. He cites potential intervention areas such as price disparity in on- and off-net calls, price transparency as well as whether the country can afford a mobile duopoly.
In addition, Pongwana says regulatory aspects, such as local loop unbundling, which is long overdue, have to happen. He says the only holdup is the publication of final regulations, and ICASA is moving ahead despite potential legal challenges from industry. "It has to be dealt with."
Pongwana adds ICASA has not always had the courage to stand up to those who threaten it with legal action should it go ahead with regulations.
The long-awaited issue of high-demand spectrum allocations, which have been waiting on a departmental directive, could also finally be resolved. Pongwana says ICASA will go back to the department, liaising with the ministry, to make sure vital frequency is freed up.
ICASA's structure is another bugbear as it is not suitable for delivering on its mandate, notes Pongwana. He points out that the last eight iterations of its strategy have stated it should modernise and restructure, but this has not happened.
ICASA previously asked government for more funding, stating that without extra cash, it will not be able to deliver on its mandate. Pongwana adds it is also under-resourced, as its vacancy rate it as high as 20%.
Vacant posts include key positions such as GMs of vital areas like human resources, legal, audit and risk, and administration. Pongwana says it is now in the process of filling these slots. "That's the nightmare, sort of, I've inherited."
About time
Democratic Alliance shadow minister of communications Marian Shinn says if Pongwana's plans are implemented, this would be a welcome change. She says ICASA has previously tried to avoid conflict at all costs.
Shinn says ICASA has a mandate that must be implemented. "They must stop trying to be Mr Nice Guy all the time."
However, Shinn notes the regulator has had more "vooma in its stride" this past year and has a new spirit. "They seem to have drawn a line in the sand and said 'we're going to turn this around'."
IDC analyst Mark Walker says Pongwana is taking on a huge task in a constantly evolving technological environment. He adds ICASA has, up until now, been seen as a toothless lion.
ICASA needs to make the hard decisions and make use of its powerful position, Walker notes. He adds it faces many challenges, including the increasing need for finite spectrum and its history of bowing to the whims of large telcos.