MTN market cap down R171bn in two years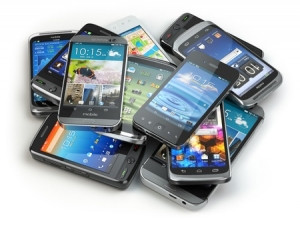 MTN's market capitalisation has taken a R171.5 billion haircut since 2014, despite the mobile giant growing subscriber numbers across its key territories over the past five years.
The telecoms operator recently released its integrated report for the financial year ending 31 December 2016 and along with it a detailed review of the operator's financials over the past five years.
In the two years between 31 December 2014 and 31 December 2016, the market cap dropped almost 42%, from R409.2 billion down to R237.7 billion. This as the share price dropped from R221.41 at the end of 2014 to R126.17 at the end of last year.
Year-to-date, the stock is up by just 0.25% and this morning was trading at around R125.82 per share, putting the market cap at R237.6 billion.
The group's share price had been growing steadily over the past two decades and was trading at levels of R260 per share in the third quarter of 2014, according to Bloomberg data, but a turbulent few years since have seen the operator's stock value drop considerably.
The stock took a further hit when news surfaced in October 2015 that MTN was facing a $5.2 billion (R71 billion at the time) fine from the Nigerian Communications Commission for failing to disconnect 5.1 million unregistered SIM cards in the country. In June 2016, after months of negotiations, MTN agreed to pay $1.671 billion (R25 billion at the time) to the federal government of Nigeria, in six instalments over three years, to settle the fine.
The fine, along with tough trading conditions in a number of MTN's territories, negatively impacted the group's financial results for the 2015 and 2016 financial years.
The last financial year was seen as the "most challenging year in the company's 22-year history" as the group reported a full-year headline loss per share of 77c, compared to headline earnings per share of 746c the year before. This despite growing group subscribers by over 3% to 240.4 million across its 22 operations in Africa and the Middle East.
Growing market share
Despite an extremely challenging two years, MTN is still growing its subscriber numbers and market share in a number of key territories.
In SA, the group has seen subscriber numbers grow by a compound annual growth rate (CAGR) of 5% between 2012 and 2016. SA subscribers now equal 30.8 million, a 23% rise on the around 25 million it had locally in 2012.
MTN says its market share in SA is 36%, which is up from 34% in 2015 but a drop from the 38% market share it took in 2012. This as mobile penetration levels have grown from around 131% in 2012 to 152% in 2016.
In Iran, mobile penetration is now at 127%, compared to 113% in 2012. Iran is MTN's second biggest market with around 47.6 million subscribers compared to 41 million in 2012. The country's subscribers have grown at a CAGR of 4% over that time. MTN Irancell's market share has remained steady at between 46% and 47% over that time.
Nigeria remains MTN's biggest market with 61.9 million subscribers. The group has been growing subscribers at a 7% CAGR over the five years and has jumped by almost 32% from 47 million in 2012. Mobile penetration has improved to 73% in the West African nation, up from 62% five years ago. MTN takes around 48% market share in Nigeria, the same level it was at in 2012 despite a dip to 45% in 2015.
In Ghana, Cameroon and Uganda, MTN's market share is 56%, 57% and 53% respectively. Ghana has seen a 12% CAGR for subscribers over the five years while Uganda's is around 7% and Cameroon at 9%. In Uganda, mobile penetration remains at a low 48% (41% in 2012) while Cameroon has seen growth from 62% five years ago to 72% in 2016. Ghana's mobile penetration is now 121% compared to 91% in 2012.
Ivory Coast market share dropped from 36% in 2012 to 33% in 2016 while mobile penetration has grown from 77% to 117%. Sudan's mobile penetration has dropped over the past five years from 73% in 2012 to just 56% today, and MTN subscribers in the country have declined at a 2% CAGR over the period.
Over the 22 countries in which it operates, MTN has grown overall mobile subscribers by a CAGR of 6% between 2012 and 2016.