LTE-A: curb your enthusiasm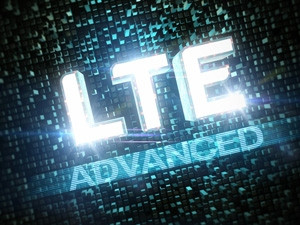 There may be some encouraging moves towards the next generation of mobile technology - which is capable of speeds that by far trump those of 3G connectivity - but South Africans should curb their excitement around super-fast mobile speeds, at least for now.
While long-term evolution (LTE) has seen only limited deployment in SA since launching two years ago, and SA's operators are still grappling with a lack of spectrum, at least two of SA's operators are firmly on the way to the next tier of mobile technology, LTE-Advanced (LTE-A), or true 4G. According to the International Telecommunication Union's standards, the new generation technology must be able to yield download speeds of 100Mbps and be capable of carrier aggregation.
Yesterday, Telkom announced it would soon be rolling out LTE-A to more than 50 local suburbs, starting this December. The company is readying its network to offer speeds of over 200Mbps, with the ultimate aim of reaching peak speeds of 3Gbps.
Just a week prior to this, Vodacom trialled its own LTE-A solution at its offices in Midrand, achieving speeds of up to 270Mbps. The difference is, however, that Telkom has the spectrum it needs to roll-out the technology (2.3GHz), while Vodacom's trial was done using temporary spectrum, which will expire before the end of this month.
Spectrum, spectrum, spectrum
While Telkom is in the best position to offer LTE-A, due to the spectrum it already has licensed to it, Vodacom CTO Andries Delport says the company looks forward to being able to offer true 4G (LTE-A) - a reality that depends on when government moves on allocating spectrum.
Industry observers have expressed frustration over the government and Independent Communications Authority of SA's dithering around spectrum allocation - a process that has been delayed since 2006. ICT veteran Adrian Schofield says SA needs a government and regulator that are running with the global pack, instead of "plodding along at the back of the field".
He says, while it is good to know it can be done from a technology perspective, LTE-A is nothing to get excited about yet. "It will be relatively expensive and probably more than a year away in terms of spectrum allocation and device availability."
MD of World Wide Worx Arthur Goldstuck notes LTE is fairly widely available - although only in the major metro areas - but not in wide use. He says the fact the technology is where it is today comes down to one simple issue: "Lack of urgency in government."
The current entry-level smartphones accelerating take-up are not LTE-enabled, notes Goldstuck, so this has no impact on use.
Africa Analysis analyst Dobek Pater says LTE is not further along in SA yet because of four main factors: investment limitations, the availability of devices, contract renewal rates (most LTE packages are contract-based) and spectrum availability limitations.
De facto standard
Despite the industry's circumstances, however, and the fact that it will probably be a few years before South Africans can enjoy LTE-A on their phones, Goldstuck says consumers should get excited. "Once the technology becomes more readily available, we are likely to see more and more devices becoming capable. 3G was in a similar position some years ago, but is now available in all smartphones."
Telkom COO Brian Armstrong expects LTE-A will become the de facto mobile data standard in the coming years, something analysts have agreed with - but the timeline remains in question.
"There's no question [LTE-A] will become a de facto standard," says Goldstuck, noting it will not be the only one, as 3G remains highly relevant and useful. As for when, he says: "It's not possible to put a timeframe on it, as we cannot predict the extent of government indecision." He notes handsets also need to support LTE-A, which requires carrier aggregation.
Pater believes it will be a few years before SA will see LTE-A being a mobile standard in SA. "Segments of the country's population will see it sooner, others later." He says this depends on the availability of 800MHz and 2.6GHz spectrum to wider geographic coverage and more efficient use of the spectrum, as well as the individual operators' upgrade roadmaps.
Vodacom last month finished a six-year base station replacement project, which it says means its network is LTE-A ready.