MTN has a new group CEO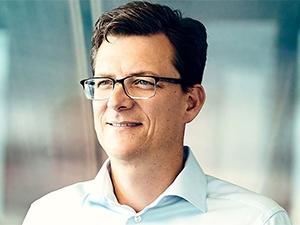 MTN has appointed Rob Shuter as its new group president and CEO.
Shuter is a South African national and currently CEO of the European cluster at the Vodafone Group. MTN says he has extensive experience in telecoms and banking, as he held senior management roles at Vodacom, Standard Bank and Nedbank prior to joining Vodafone.
"MTN is confident Rob will bring experience and new insights to the CEO role, having had many years in the telecoms sector both in Africa and Europe, as well as in banking where his expertise will help as MTN continues to develop its new business strategy," the telco said in a SENS statement this morning.
However, Shuter will only take up the role "as soon as it is practically possible in 2017 but not later than 1 July 2017", after completion of his contractual obligations at Vodafone.
MTN has been without a CEO since early November 2015, when Sifiso Dabengwa resigned from the post. His resignation came just two weeks after the company announced it faced a $5.2 billion (R78 billion) fine from the Nigerian Communications Commission for failing to disconnect 5.1 million unregistered SIM cards in the country. On 10 June 2016, after months of negotiations, MTN agreed to pay $1.671 billion (R25 billion) to the federal government of Nigeria, in six instalments over three years, to settle the fine.
Since Dabengwa's exit, executive chairman Phuthuma Nhleko has been steering the ship. MTN says he will remain in this position until Shuter can join as CEO, when Nhleko will revert to his role as non-executive chairman of the MTN board. Meanwhile, "to facilitate a smooth transition" MTN group CFO Brett Goschen, along with a soon-to-be announced new VP of M&A and strategy, "will assume clearly defined additional responsibilities under the guidance of the executive chairman".
MTN says Nhleko remains fully committed to the MTN group and "will continue to provide the necessary leadership as non-executive chairman for the next two-and-a-half years, when he plans to step down".
The operator says Shuter's appointment comes after it conducted an extensive global search for a candidate "suited to the demands of the group's future strategy".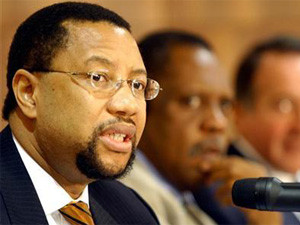 "MTN has weathered a rather difficult storm and will continue to review its governance and management operating structure to ensure it operates at an optimum level and continues to replenish management talent to ensure a sustained growth of the business," says Nhleko.
"I am confident that with the calibre of Rob Shuter as CEO, the group will resume its path to playing its rightful role in increasing connectivity and accelerating convergence across Africa and the Middle East."
Shuter says he is honoured to have the opportunity to serve as MTN CEO.
"[I] look forward to working with Phuthuma and the MTN group board to ensure we build on a strong foundation laid over the last 15-20 years for the group to realise its full potential."
Shuter has been CEO of Vodafone Netherlands since April 2012, and in October 2015, his role was expanded to include the other European countries, excluding the four large European markets: UK, Italy, Spain and Germany. He started his career as an accountant with Deloitte in Johannesburg before moving into the banking sector and working for two of SA's big banks before joining Vodacom as financial director.
Refreshed board
MTN confirmed former Vodacom chief officer for consumer business Godfrey Motsa has been appointed as VP of MTN South and East Africa, excluding SA. He will oversee the operations in those regions with effect from 1 July. Motsa was also previously MD of Vodacom Congo and Vodacom Lesotho.
The appointment is despite an earlier court ruling that stated he could not take up a job offer with a rival telecoms operator until January 2017. In February, the Johannesburg Labour Court granted an order that Motsa was bound by his contract of employment with Vodacom to serve a six-month notice period - which expires on 30 June 2016 - as well as a six-month restraint of trade agreement thereafter, which only expires on 31 December 2016.
MTN also plans to announce the appointment of a new VP of M&A and strategy, who will take up the position on 1 October. The role aims to increase MTN's focus on new revenue streams and the company says the person taking up the role will be announced before the end of this month.
The yet unnamed appointee has a wealth of banking experience and "his substantial commercial experience will assist in the formulation of a revised strategy for MTN, particularly in the area of convergence between mobile telephony and financial services".
"The company resolved to refresh the board, deepening the commercial experience on both the group and MTN SA boards with a view to improving the risk and governance profile of the group," it says.
In line with achieving these objectives, it has appointed Paul Hanratty, Stan Miller and Nkululeko Sowazi to the group board with effect from 1 August. The MTN SA board has also added Mike Harper, Lerato Phalatse, Mike Bosman and Trudy Makhaya as of 1 July.