PwC acquires Salesforce reseller Agilitude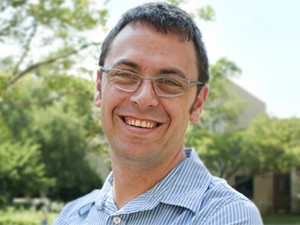 PwC has acquired Agilitude, a Salesforce reseller and platinum consulting partner in Africa, for an undisclosed sum.
The consultancy firm says the acquisition will establish PwC as a leading provider of customer engagement services based on the Salesforce platform in Africa and further strengthen the firm's customer technology capabilities.
"We are pleased to join PwC and combine our skills and innovative approach with the global scale and expertise of PwC," says Quinton Pienaar, partner and director at PwC (and former CEO of Agilitude).
The PwC brand has developed strong relationships and built trust with its customers, and solves important problems within their business strategies, operating models and human capital domains, the company says.
It points out this acquisition will allow PwC to strengthen its capability to support clients in the customer acquisition, service, community and marketing space, and it also strengthens the Salesforce team in Africa.
"We see this as a significant step in establishing PwC Africa as the leading customer technology and consulting service provider in Africa," Pienaar notes.
The acquisition of Agilitude is in accordance with PwC's international strategic growth plans around better enabling clients to access, service and engage their customers, he adds.
"The acquisition is both a strategic and cultural fit for our business and a key step in accordance with our strategy and in line with our African growth plans," says Ricardo Rosa, partner in PwC's technology advisory division.
"We identified Agilitude as being a great strategic fit, given its business and service focus offering, strong client base and its cohesive, recognised team of professionals."
The acquisition will also mean better access to industry knowledge and services for clients, particularly in the customer space, including Salesforce's powerful offerings, he says.
"The executive conversations we are having today all highlight the need for businesses to engage deeply with customers to win over their hearts and minds and grow market share in an ever more competitive market. We are excited to extend our offering and allow our clients to find new ways to interact with their customers," Pienaar adds.
Agilitude opened its South African practice in 2013 and has enjoyed significant growth on the back of its Salesforce partnership, as well as the uptake in customer engagement and relationship management.
Agilitude has relocated to PwC's offices in Sunninghill.