EOH growth strategy still working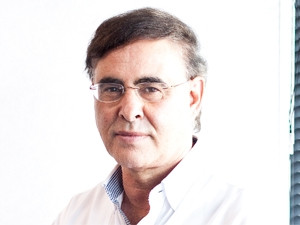 EOH continues to cash in on its strategy to consolidate and complement its existing services with strategic acquisitions.
This as the company reported 31% revenue growth for the year ended 31 July, to almost R12.8 billion.
EOH says the growth is due to a combination of strong organic growth and recent acquisitions, with organic growth contributing 59% of the overall revenue growth.
Headline earnings per share (HEPS) increased by 25%, to 719c, while earnings per share (EPS) also rose by a quarter, to 704c per share. This as the group focused on growing its local business offerings and expanding into the rest of Africa and the Middle East.
Profit before tax increased by 39% year-on-year to R1.3 billion, while profit after tax was up by 34% to R930 million. Revenue derived from services increased by 32% to R9.8 billion and now accounts for 77% of total revenue.
CEO Asher Bohbot says all segments of EOH offerings showed substantial growth during the year. Revenue from IT services increased by 26%, software revenue grew 39%, industrial technology by 37%, business process outsourcing (BPO) by 39% and IT infrastructure by 7%.
EOH is the largest technology service provider in SA and has a growing international footprint, with operations in over 50 countries outside of SA. It has a range of IT services, software, IT infrastructure, industrial technologies and BPO solutions.
"EOH remains entrepreneurial despite its size, has a strong brand, and continues to develop new products and services and expand into new territories," it notes.
Cash has increased by 17% to R1.9 billion, which EOH says places it "in a strong financial position, with substantial cash resources to ensure sustainable future growth". The group increased its final dividend by 23% to 185c per share.
Still growing
Bohbot says EOH's aggressive growth strategy will continue as it moves forward, with both organic and inorganic expansions planned.
"EOH plans to add new products and services, continue its aggressive expansion into Africa and the Middle East, and will further grow the distribution of its own niche software products internationally," he says.
"EOH remains a strong and proudly South African company with sales in South Africa accounting for 86% of its total revenue."
Revenue from Sub-Saharan Africa (outside of SA), North Africa and the Middle East accounts for about 10% of total revenue, with the remaining derived from other countries.
Locally, EOH intends to further increase its involvement in the public sector in all tiers of government - national, provincial and local.
"EOH views its involvement in the public sector as both a responsibility and a business opportunity. Through its wide range of specific solutions, EOH can contribute to improving service delivery."
The firm says it is committed to further advancing its transformation efforts through increased black ownership, enterprise development and increasing its spend on skills development. It is certified as a large enterprise level two contributor with BBBEE procurement recognition of 156% as a value-adding vendor. EOH's current black shareholding is 48%, while 55% of EOH's staff and 64% of its board members are black.
Acquisitions
EOH's international expansion continues through a "partnering and joint venture model" by acquiring an initial interest of 50%.
"This de-risks EOH's entry into these regions, whilst it establishes a footprint and gains a better understanding of doing business in these regions," it says.
During the previous financial year, two businesses joined the EOH group. One was the GCT group of companies, which focuses on utility management via smart metering solutions and analytical, forensic and investigative software solutions for the security sector. The other was Mehleketo, which focuses on rail technology.
EOH also acquired several smaller strategic businesses to enhance its industrial technologies capability, augment its BPO businesses and bolster its IT services and infrastructure businesses.
EOH says in future it will continue to develop new solutions, new lines of business, enhance its industry-specific businesses and expand its service offerings into new territories. It also continues to develop and acquire strategic industry-specific niche IP/software solutions and intends to intensify its efforts to distribute its products internationally.