EOH revenue jumps 21%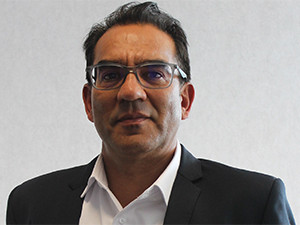 EOH announced another strong set of results today, with revenue for the year ended 31 July 2017 rising by 21% to almost R15.5 billion.
The company says all its businesses contributed to the increase, which was a result of strong organic growth complemented by strategic acquisitions. Organic growth accounted for 63% of the increase in consolidated revenue, it says.
Headline earnings per share (HEPS) increased by 16% to 832cps and earnings per share (EPS) increased by 17% to 825cps. A year ago, the company reported 31% revenue growth to almost R12.8 billion, while HEPS and EPS both rose 25%.
EOH is the largest technology services company in Africa and has a wide range of solutions in industry consulting, IT services, software, IT infrastructure, industrial technologies and business process outsourcing (BPO).
The group declared a dividend of 215cps, an increase of 16% from a year ago, and cash reserves increasing by 29% to R2.5 billion. Earnings before interest, tax, depreciation and amortisation (EBITDA) increased to R2.3 billion and EBITDA margins increased from 14% to 15%. Operating profit grew by 29% to almost R1.8 billion.
Divisions contribute
In terms of EOH's divisions, the IT services division was the biggest contributor to overall revenue. The revenue from IT services grew 21% to R5.2 billion over the year. The largest revenue growth, however, came from the IT infrastructure division, which saw revenue jump 40% from R924 million last year to R1.3 billion this year. Revenue from industrial technologies grew 30% to R3.7 billion; software revenue was up 16% to R2.3 billion; and the BPO division's revenue grew 11% to R2.9 billion.
Revenue from services accounts for more than 77% of total revenue, a significant portion of which is annuity revenue, based on multiple year contracts. EOH still derives more than 90% of its revenue from South Africa.
During the year, EOH continued its strategy to consolidate and complement its existing offerings with strategic acquisitions in South Africa, augmented by investments in companies in the rest of Africa, the Middle East and other emerging markets. During the year, a number of businesses joined the group, including the Cornastone group of companies, PIA Solar SA and the Syntell group of companies.
"The group's resilience in the face of a weak economy is attributable to its wide solutions offering, collaborative business model, strong leadership, skilled people and diverse customer base," the group says in its results statement.
The group believes its solutions are particularly relevant to SA and emerging markets and that "the landscape remains competitive, but EOH is undoubtedly gaining market share".
EOH has 12 500 staff members and is present in 134 locations in SA, with a growing international footprint of over 50 points of presence in the rest of Africa and internationally.
In May 2017, Zunaid Mayet took over as group CEO after founder and CEO, Asher Bohbot, stepped down from the role after 19 years.
"The technology sector remains resilient in a very tough economic environment and EOH sees continued growth for the foreseeable future in South Africa, the rest of Africa and the Middle East," the group says.
The group will continue to develop new services, products and solutions and says it will continue to look for strategic acquisitions that complement and supplement its existing solution clusters both in SA and outside of the country.