Big data: Over-hyped and under-utilised
Companies are missing the big data boat - it's there for everyone but its potential is being wasted.
The spectre of big data analytics is driving businesses everywhere to re-evaluate their strategies and consider massive investments to monetise their data. But, many are missing the point - big data is available to virtually everyone without significant investment, and it's being under-utilised within the enterprise right now.
Too many enterprises hold the mistaken belief that to get value from big data, they must invest heavily in infrastructure and software solutions that will allow them to gather practically all the internal and external, structured and unstructured, data that exists, store it in massive data reservoirs and then embark on lengthy data analytics processes to arrive at insights.
This belief holds them back from fully capitalising on the big data they already have access to. Budget constraints and perceived complexity are limiting their use of data beyond the walls of their own enterprises. This need not be the case.
Big data has been hyped to a point where it has become daunting to many. Yet, in reality, it is just the next level of the BI, fact-finding and business logic that has existed for years. Big data practice simply delivers quicker value to end-users through enablement factors such as the Internet, the cloud and the availability of feature-rich tools.
At its most basic
Many of these tools are affordable and scalable to a single user anywhere on the planet. For example, a consumer with a concern about his health might use his smartphone to go online and research high cholesterol symptoms and treatment. He uses a search engine to distil the massive volumes of big data that exist on the subject; he assesses the information and makes an informed decision to consult a doctor based on that information. This is big data analytics methodology and analytics tools in use in their simplest form.
Big data is not as big as it sounds.
On a larger scale, a car dealer might assess his sales figures and expand his insight by following social media opinions about the car models he sells, studying industry forecasts and trends, and reading columns about buyer priorities. By bringing additional, external inputs into his data, he positions himself to offer better deals or models more likely to sell.
In these cases, the value of the data analysis comes from distilling only the relevant data from multiple sources to support decision-making.
Broader BI
In large enterprises, large amounts of data already exist - often in siloes within the BI, CRM, customer service centre and sales divisions. This data, supplemented with external data from quality research, social media sentiment analysis, surveys and other sources, becomes big data that can be harnessed to deliver more advanced insights for a competitive edge.
Big data is not as big as it sounds, and companies do not need to invest millions to start benefiting from it. They just need to start looking outside the organisation and bringing in information that is relevant to the business case they want to address.
For many, this will be the extent of their big data analytics needs, and it is achievable with the technologies, skills and data they already have access to. Big data practice is accommodating of less skilled analysts and is not just pitched for experienced BI or data scientists. Nor should it be the task of IT.
In fact, big data practice should be the preserve of business managers who are best placed to determine what questions should be asked, what external factors impact on business, what information will be relevant, and what steps should be taken once insights are obtained from data analysis. Business managers, who are the data stewards and subject matter experts, will require certain technology tools to analyse the data, but these BI tools are typically user friendly and little training is needed to master them.
Big data for big business
In major enterprises that see potential long-term business value from a big data investment, a simple way to assess its value is to outsource big data analysis before taking the plunge. This will allow the enterprise to determine whether the investment will deliver on its promise.
Whether outsourced or implemented internally, enterprises must determine, at the outset, what their objectives for big data projects are, to ensure they deliver on expectations. Big data practice is agile and can be applied to any data to deliver any insight. It is not enough for enterprises to vaguely seek to 'monetise' data.
This term, which is merely a new spin on 'data franchising', remains meaningless without clear business objectives for the big data analysis exercise. To be effective, data analytics must be applied in a strategic way to achieve specific business outcomes.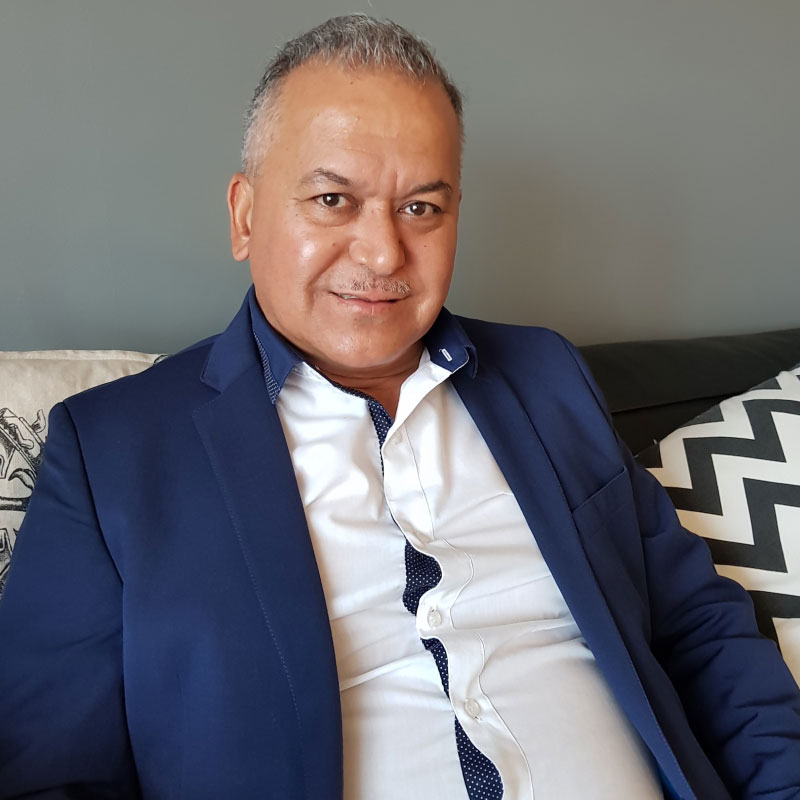 Director of Knowledge Integration Dynamics (KID) and represents the ICT services arm of the Thesele Group.

Mervyn Mooi is a director of Knowledge Integration Dynamics (KID). His competencies and focus is within data/information management and governance.
He has been in the ICT and data solutions industry for 38 years, beginning his career as an operator at the CICS bureau in Johannesburg in the early 1980s. Thereafter, he was appointed as a programmer at state-owned oil exploration and production company SOEKOR.
In 1986, Mooi joined Anglo American's head office ICT department where he remained for almost 12 years. Here he progressed to become a senior programmer, analyst, database administrator and technical support specialist.
After completing his degree in informatics, he then left to join Software Futures, where he worked as a senior consultant for 18 months in the data warehousing and business intelligence arena.
Mooi joined KID in 1999 as a data warehouse and business intelligence specialist. His experience in ICT disciplines includes operations, business and systems analysis, application development, database administration, data governance/management, data architecture/modelling, software support, data warehousing and business intelligence.