Orange opens first local store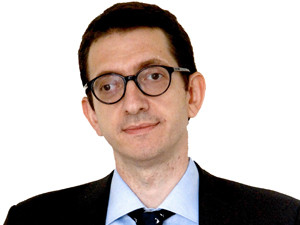 French telco Orange's South African consumer arm, Orange Horizons, will open the doors to its first physical store in SA on Friday, in the southern Cape Town suburb of Claremont.
The company says the move comes in the wake of the "excellent reception" its online store - set up in January 2013 to mark the beginning of the telco's consumer business in SA - has received.
Orange Horizons MD S'ebastien Crozier says the opening of a physical store is a logical step for the company. "The response to the Orange online store by South African consumers exceeded all our expectations, which led to a local warehouse being established to service this market. We therefore have sufficient stock levels to justify the opening of our first retail store in the country."
ITWeb first reported Orange was looking at going brick and mortar in SA in July last year. At the time, Crozier said the telco was also looking at partnering with existing retailers to establish a presence in their stores. This came about three months after Nashua Mobile announced it would close its doors. Orange previously had a presence in the third-party service provider's stores across SA.
The location of the Orange store is Shop 2, 20 Heritage Place, 19 Dreyer Street, Claremont. It will offer "a wide range" of gadgets and accessories and top-up products. The shop will also act as a click-and-collect facility, drop-off point for repairs and returns, and a customer service point for Orange's travel products.
Orange has long been eyeing SA - a key market for the telecoms giant with an established African presence - for consumer expansion into Internet services (including WiFi) and video-on-demand. Ultimately, the company wants to launch a fully-fledged mobile virtual network operator in SA, but has cited regulatory hurdles as a reason for postponing this ambition.
Crozier says, in future, the store will act as a point of service for the brand's local Internet service provider, which is set to launch before the end of the year.
Orange plans to open additional stores in the future, in key provinces and geographical areas.