Fighting cyber attacks with artificial intelligence
The next frontier of anti-virus software is leveraging artificial intelligence (AI) to not only predict what threats are out there, but to also actively fight back before they strike.
This is according to American-based Cylance's chief marketing officer, Greg Fitzgerald, speaking at the NetEvents Press and Analyst Summit in Rome, Italy.
The company says it is "revolutionising cyber security through the use of AI and machine learning to proactively prevent advanced persistent threats and malware".
Cylance today announced it is expanding into the Europe, the Middle East and Africa (EMEA) with the establishment of a London-based team led by Evan Davidson, former enterprise sales director at FireEye. It also established a channel partnership with CoreSec Systems, which supplies cyber security and networking solutions in Sweden and Denmark.
Fitzgerald says Cylance plans to move into Africa within the next 12 months and is looking for a distributor to work with. He says SA has been identified as "the most logical choice" of an entry market into Africa.
"We are looking forward to Cylance accelerating market demand across the EMEA, and working with our channel partners to focus on customer success in preventing malware and advanced threats," Cylance founder and CEO Stuart McClure said in a statement.
The company is only three years old but has ambitious plans to grow its presence outside of the US. Fitzgerald says there has been considerable market demand in the UK in the past few months, which bodes well for its EMEA ambitions.
"The company already has dozens of large customers and over 180 large company opportunities in process of proof of concept across EMEA."
Last month, Dell announced a partnership with Cylance where its endpoint security suite is now offered on all Dell commercial PCs. Fitzgerald says this option is a way for South Africans to access Cylance's software before the company officially launches in SA.
The AI approach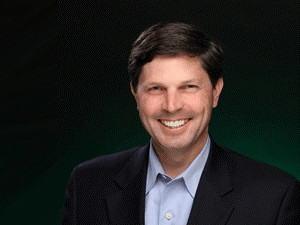 Cylance's technology analyses "the DNA of code" before it executes on a device, to find and prevent threats.
"We are using the compilation of 10 000 simultaneous machines to do computational analysis of the features of malicious software," Fitzgerald explains.
It does this by leveraging cloud technology, specifically Amazon Web Services, and lets machines decide what code is good and what is bad.
"The market within security is fundamentally broken," according to Fitzgerald, who believes his company's technology is taking a new approach to a massive problem, and is changing and disrupting the market significantly.
He says often companies take the approach that they know they are going to be attacked and so they have processes and traditional anti-virus software in place for when that happens.
"To me that is a losing proposition and a bad attitude. That is like saying someone is going to punch me in the face and I put my hands behind my back and say just go ahead and do it now.
"The idea is that we should punch back. Good security people actually attack the attacker."
According to Cylance testing, its technology offers a higher level of protection, stopping 99% of malware and advanced persistent threats, above the average 50% efficacy rating of many traditional anti-virus solutions.
"In the next few years, you will see massive transformation in the style of protection, the policies associated with protection and the implementation of true prediction," concludes Fitzgerald.