SARS still working on eFiling problems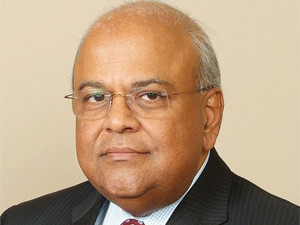 The South African Revenue Service (SARS) says its eFiling system is constantly being monitored as it has been experiencing problems since Monday.
SARS spokesperson Adrian Lackay says SARS received a number of complaints and enquiries on Monday suggesting the eFiling Web site had crashed. However, he says while the large volumes of returns being filed created problems, the system was never completely down.
"Activity on the eFiling Web site is constantly being monitored and SARS is working with its service provider to urgently resolve problems that cause delays or limitations in access to the site for taxpayers and tax practitioners," says Lackay.
He says it is anticipated that some delays and limitations to access eFiling may continue today as work is under way to upgrade systems through which the public access eFiling, but any notion that the Web site has crashed must be rejected.
The tax season for the submission of tax returns opened on Monday and 260 SARS officials took to the streets to raise awareness about the start of the tax season.
Lackay says the main focus this year is to encourage taxpayers to file their returns electronically to avoid long queues at the SARS offices. People who are unable to use eFiling can visit a SARS branch office where a consultant will file their returns electronically.
"The innovative Help-You-eFile service that was launched last year will this year be expanded to include assistance for the submission of IRP6 forms which is the tax return for provisional taxpayers," explains Lackay.
"The eFiling MobiAppfor smartphones has been expanded to allow for the submission of IRP6 returns submissions, submissions by tax practitioners, and the more complex ITR12 tax returns."
By 9am this morning, a total number of 198 276 tax returns had been submitted, with 135 377 being submitted via eFiling. A total value of R646 921 million in refunds has already been issued to taxpayers, compared to R203 815 million paid for the same period in 2012.
"All operations and services at SARS branch offices are functioning optimally," says Lackay.
The deadline for taxpayers, who submit their tax returns manually by post or by dropping them off in a SARS drop box, is 27 September. The electronic deadline for all non-provisional taxpayers is 22 November, and 31 January for provisional taxpayers.